How to configure an SMS gateway in spotipo
Adding an SMS gateway to Spotipo is needed if you indent to use Phone number validation or sending payment account details via SMS. This can be done in two ways
Configure Global Settings
These settings are available in Dashboard -> Manage -> SMS settings.
Its applied for all sites unless over written by a site specific configuration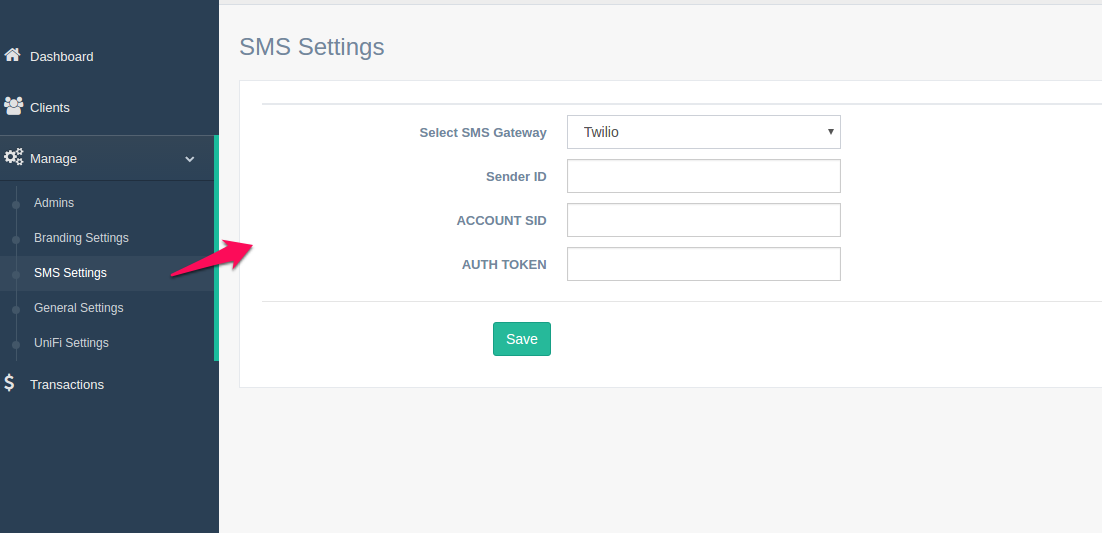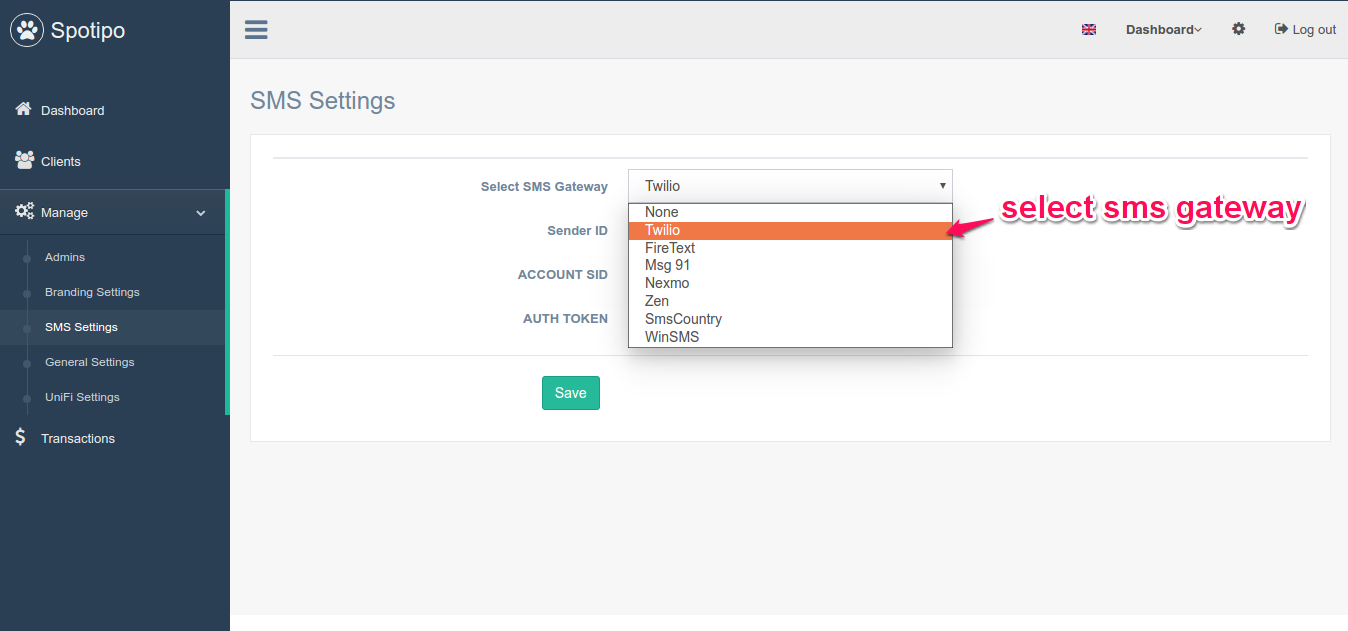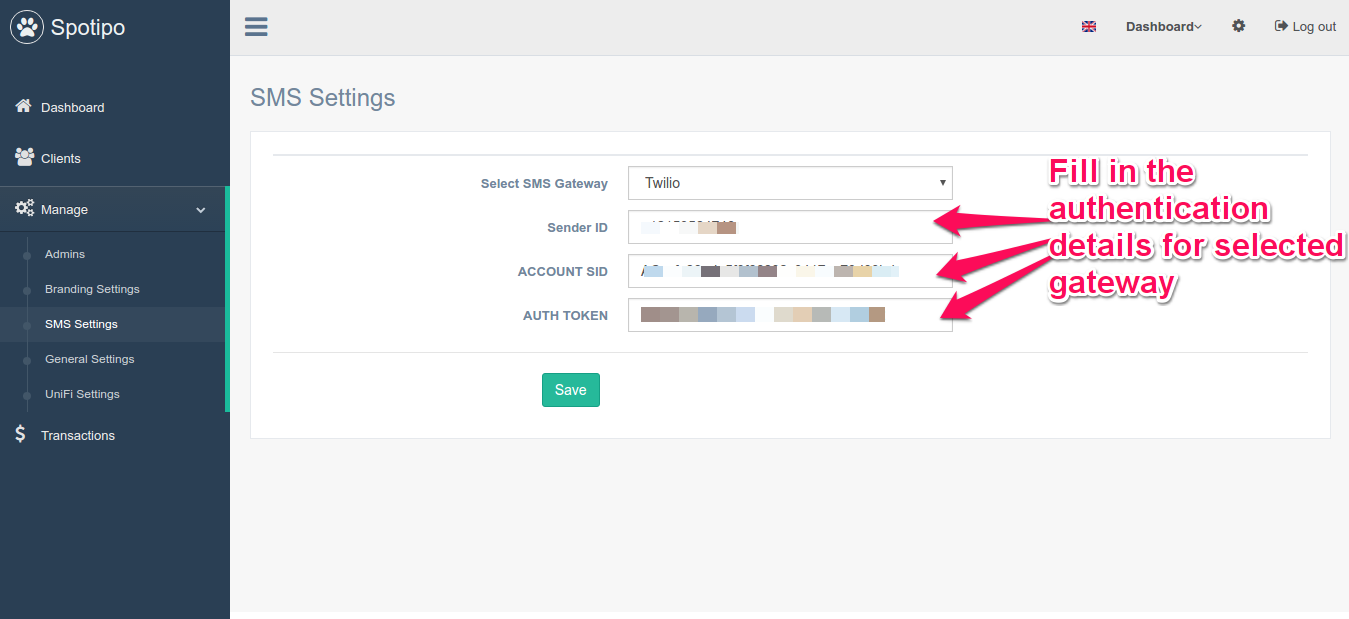 Dont forget to save changes once data is entered.
Site Specific SMS Settings
If you would like to enable SMS for only one site or planning to use a different gateway for a particular site, you can choose to configure site specific settings instead. Its available at Settings -> Extra Config -> SMS Settings in site view.
Remember to enable the settings and save it by pressing Finish.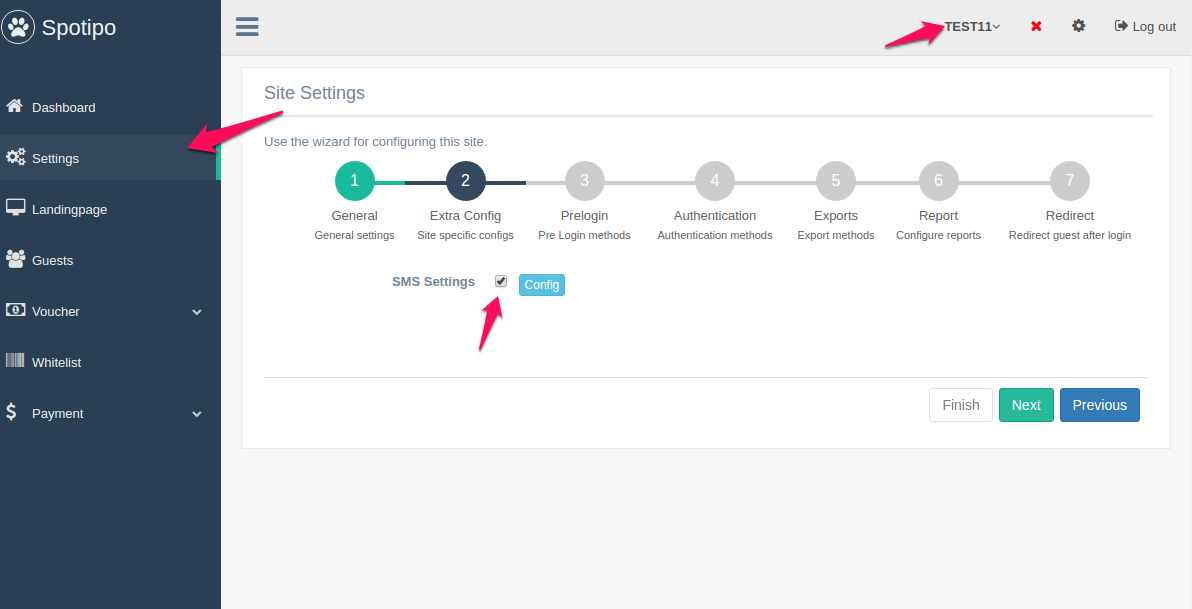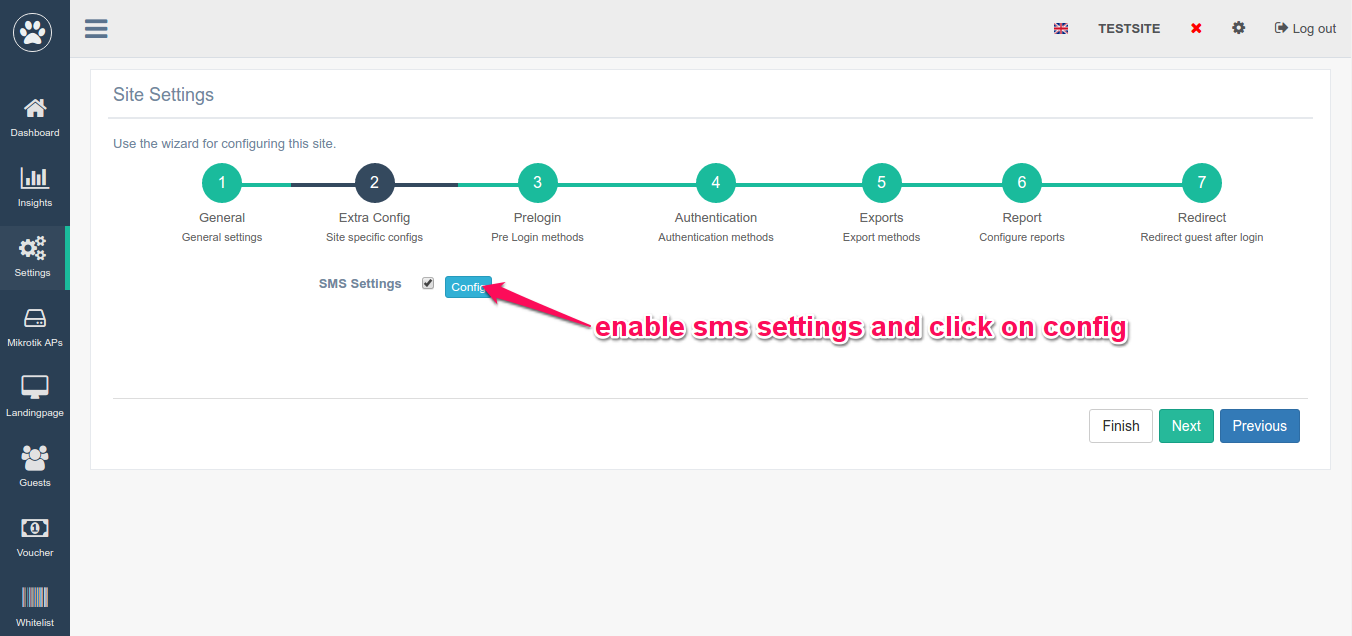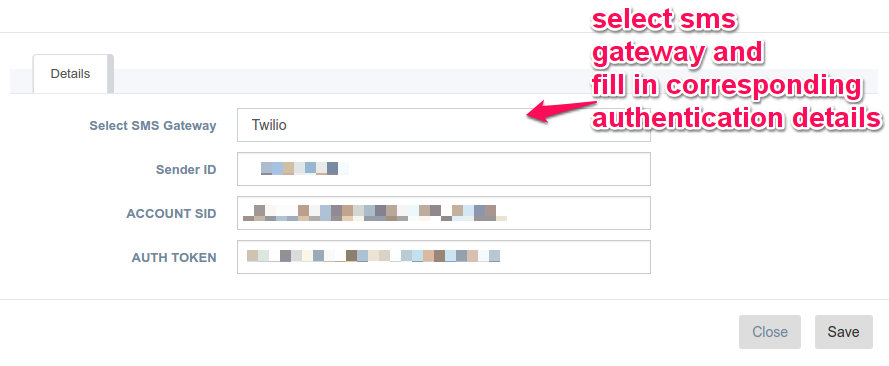 ---
---