Install Spotipo from Digital Ocean Market Place ( One Click Install )
Unfortunately we have stopped accepting new customers for self hosted version. Hence this article is not usable unless you already had purchased a spotipo license. Please checkout our
cloud offering
instead.
Follow below tutorial to deploy a spotipo instance in minutes to digital ocean.
Spotipo in Digital Ocean Marketplace
Use the button below to visit the market place and start deployment.
Log-in with your digital ocean account. If you are a new user, you can sign up for a new account and receive 100$ credits for first 6 months.
Choose a Hosting plan
After logging in, select a droplet size to suit your needs. We recommend min 2GB of RAM and 50Gb HD.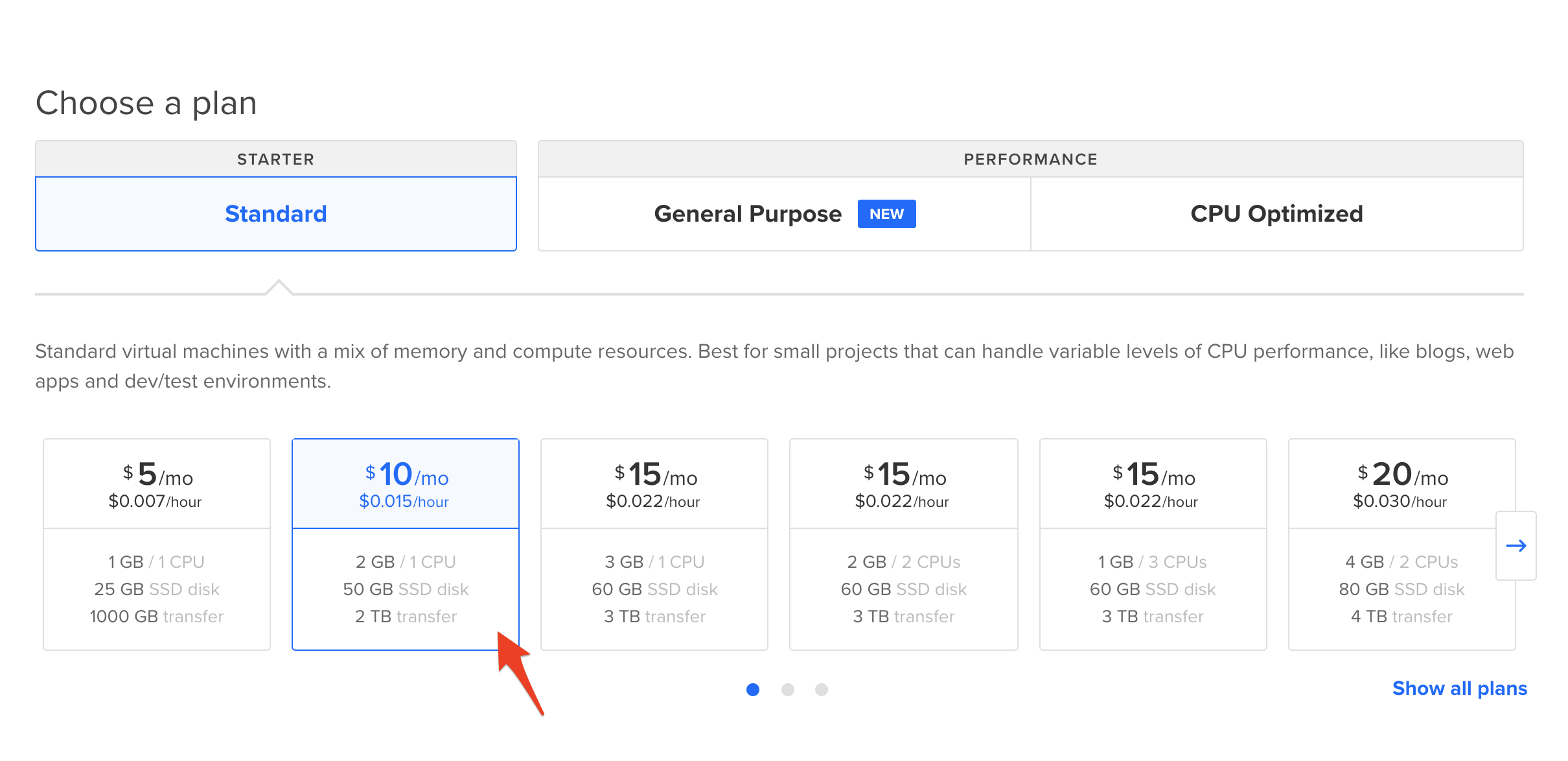 Select a Datacenter
Choose a datacenter that is close to your location.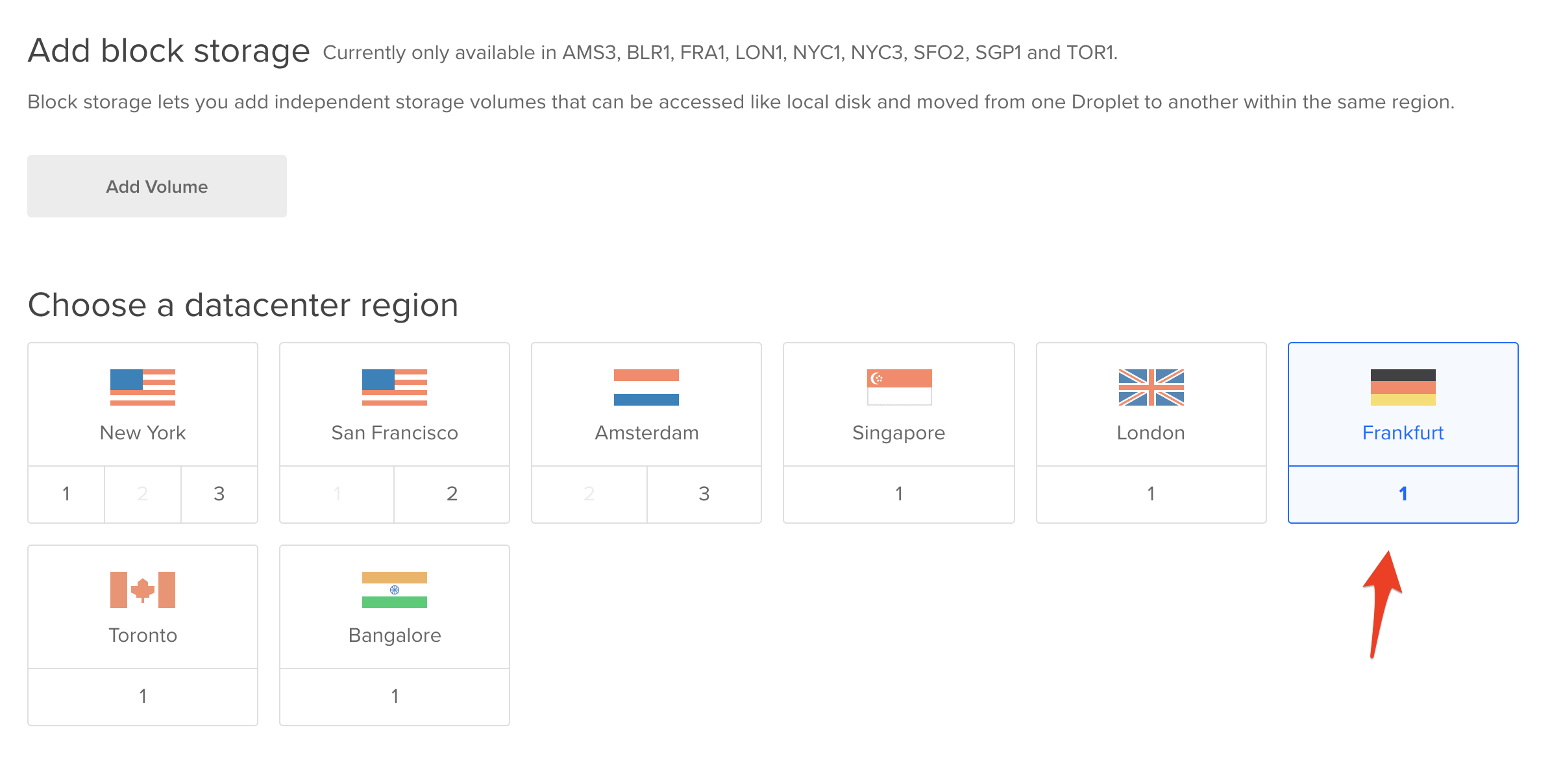 Then press create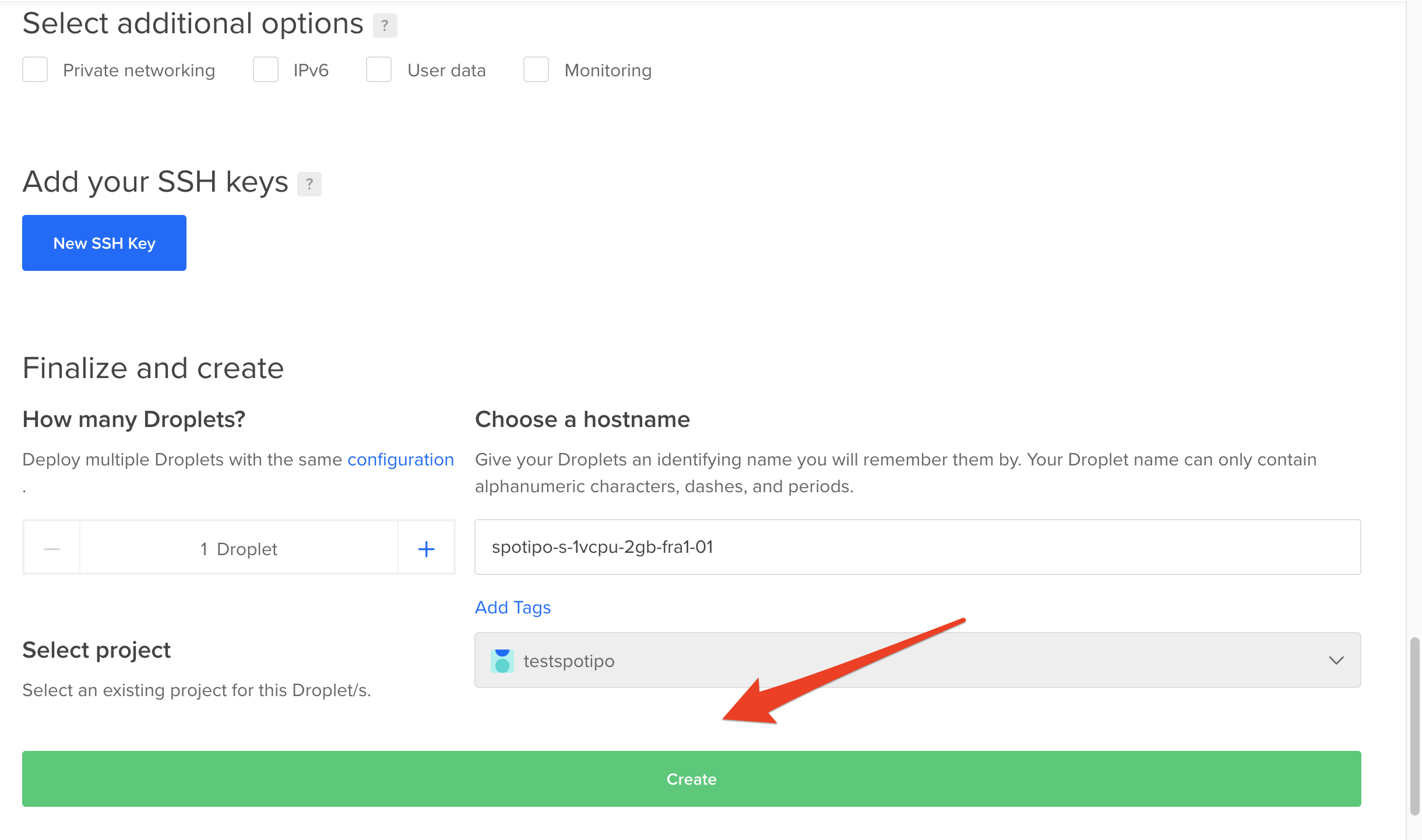 Get details of your server
It might take few minutes for your server to get installed. Once its finished, copy the IP address of your drop let from digital ocean dashboard.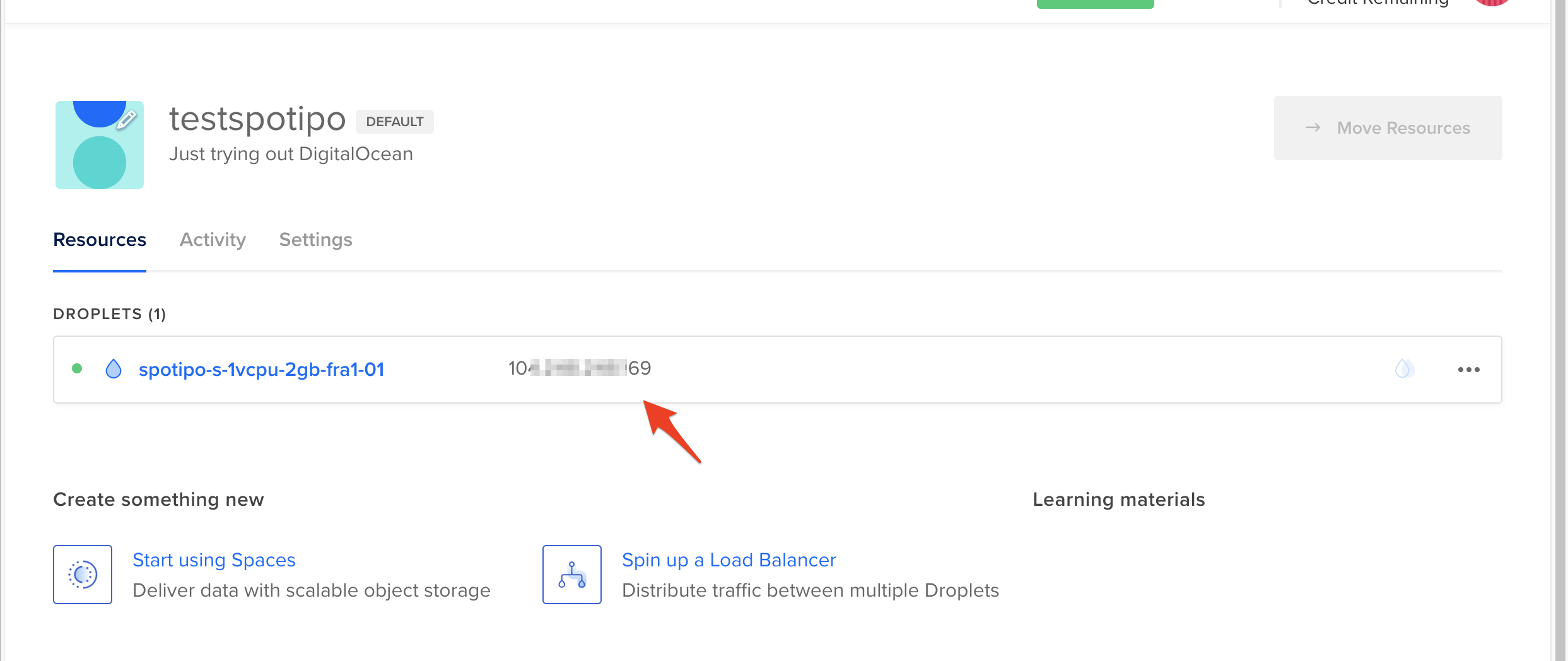 Login to Spotipo
Enter the IP of your server into the browser and you should be able to view the Spotipo Login page.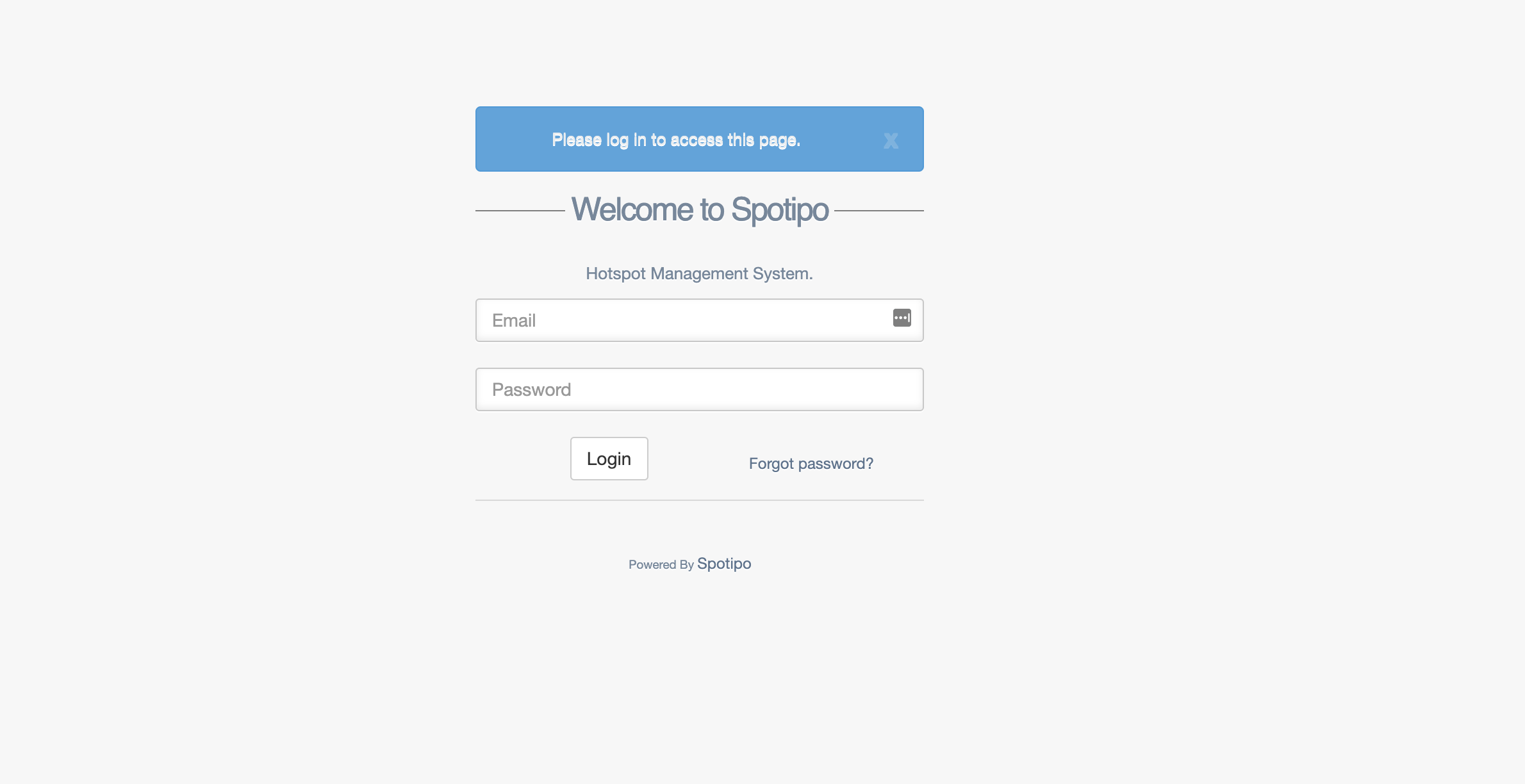 Note: It might take upto 5 minutes for Spotipo to get started in the first run. If you see an error page like below, wait for few minutes and refresh the browser. Use the following as default credentials for logging in , be sure to change them after logging in.

Where to go from here
---
---