How to install spotipo on a Digital Ocean Droplet
On DigitalOcean, you need to signup / register first at https://cloud.digitalocean.com/registrations/new. Once signed up, you need to create a new project from Project section in Dashboard

Then create Droplet (cloud server) using Create section in top right corner. Select Droplets from drop down there which will guide you to Create Droplets page.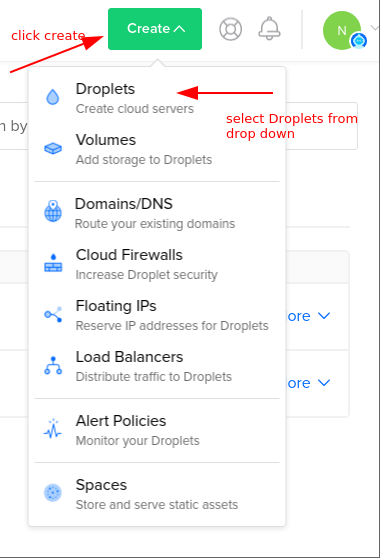 Select Ubuntu 18.04 from Distributions,

and memory size as 2GB RAM (recommended)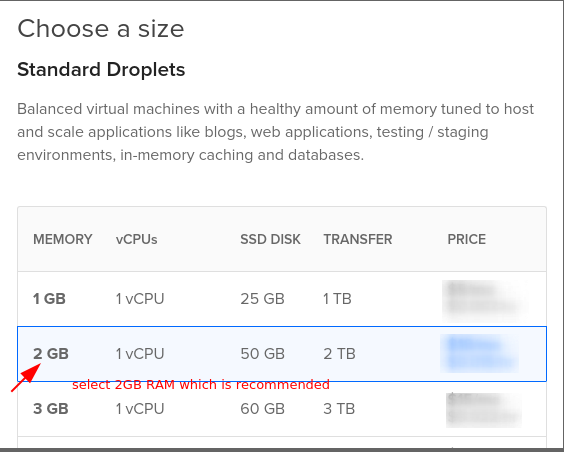 You can opt Backups and Storage sections. Next is to add your ssh key which is recommended. If you do not wish to add a key, you will receive root password via email and each time you need to use this root password to gain access to the server.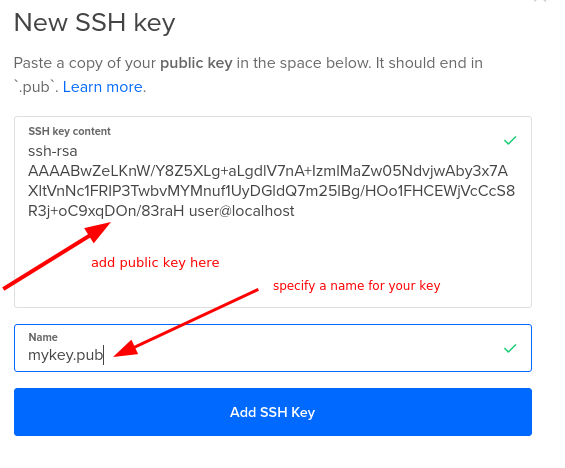 Finally, choose a hostname for your server and select the project name for the droplet to belong to and then click create.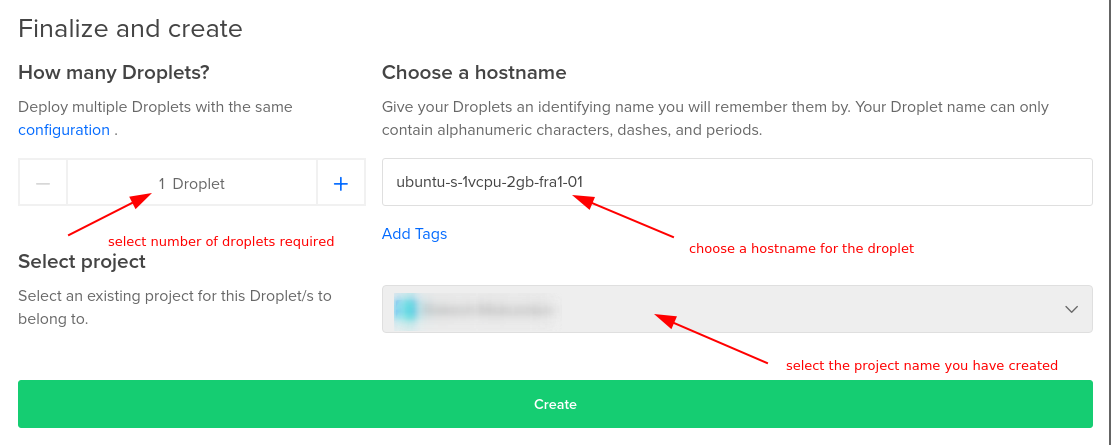 You will see a message on the top right corner confirming the droplet has been created. The newly created server will be listed under Droplets section in dashboard.

Once its ready, connect to the server using your favorite SSH tool. You can follow this guide on SSH.
After logging in, first add the public keys used to sign spotipo packages.
    sudo apt-key adv --keyserver keys.gnupg.net --recv-keys 76634F92039C47F3

Now add spotipo repositories to your sources.list.
echo "deb http://repo.spotipo.com/ ubuntu main" | sudo tee --append /etc/apt/sources.list
sudo apt update
sudo apt install spotipo

If prompted, set a password for MySQL server. Be sure to remember it as it will be needed in next steps.
Make sure your MySQL password doesn't contain special charectors, otherwise installation will fail.

In next step, spotipo will be configured. Keep everything in default except for MySQL password.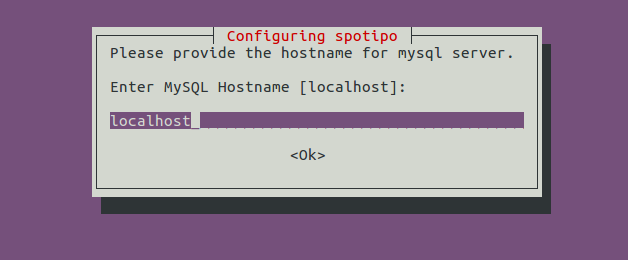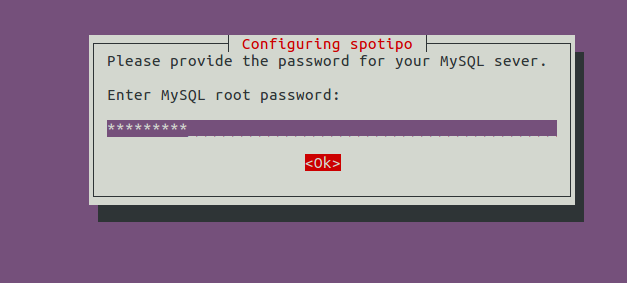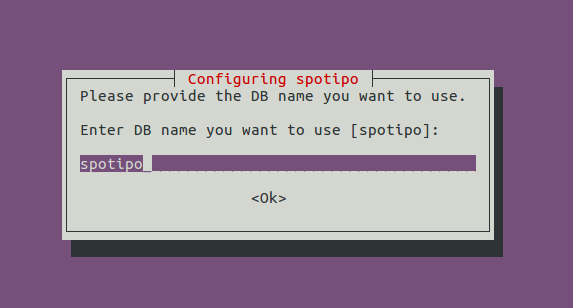 Once the installation is successful, you should be able to see the Spotipo login when by .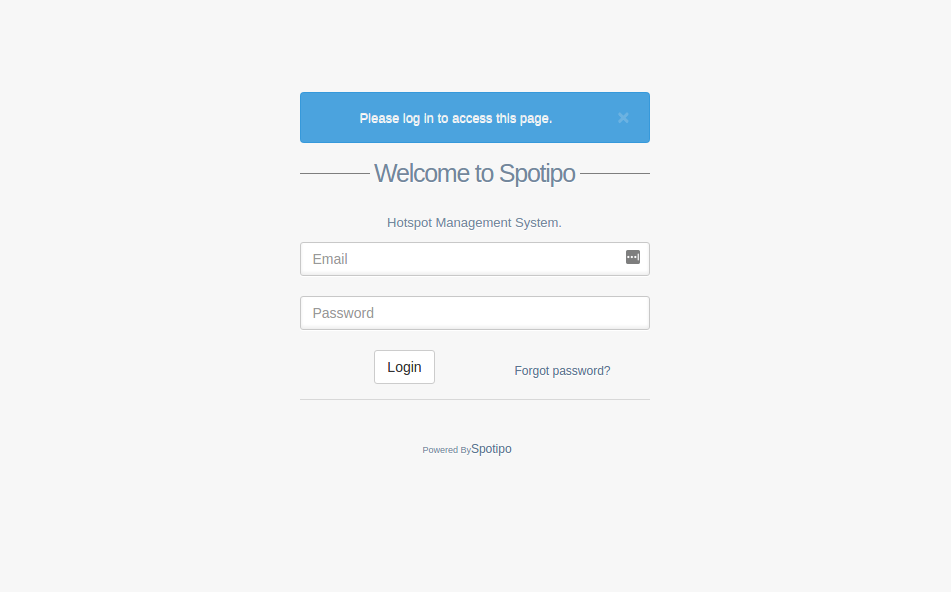 Use the following as default credentials to login, be sure to change them after logging in.

Connect with Spotipo Cloud Account
First step after installation is connecting your installation with spotipo cloud account.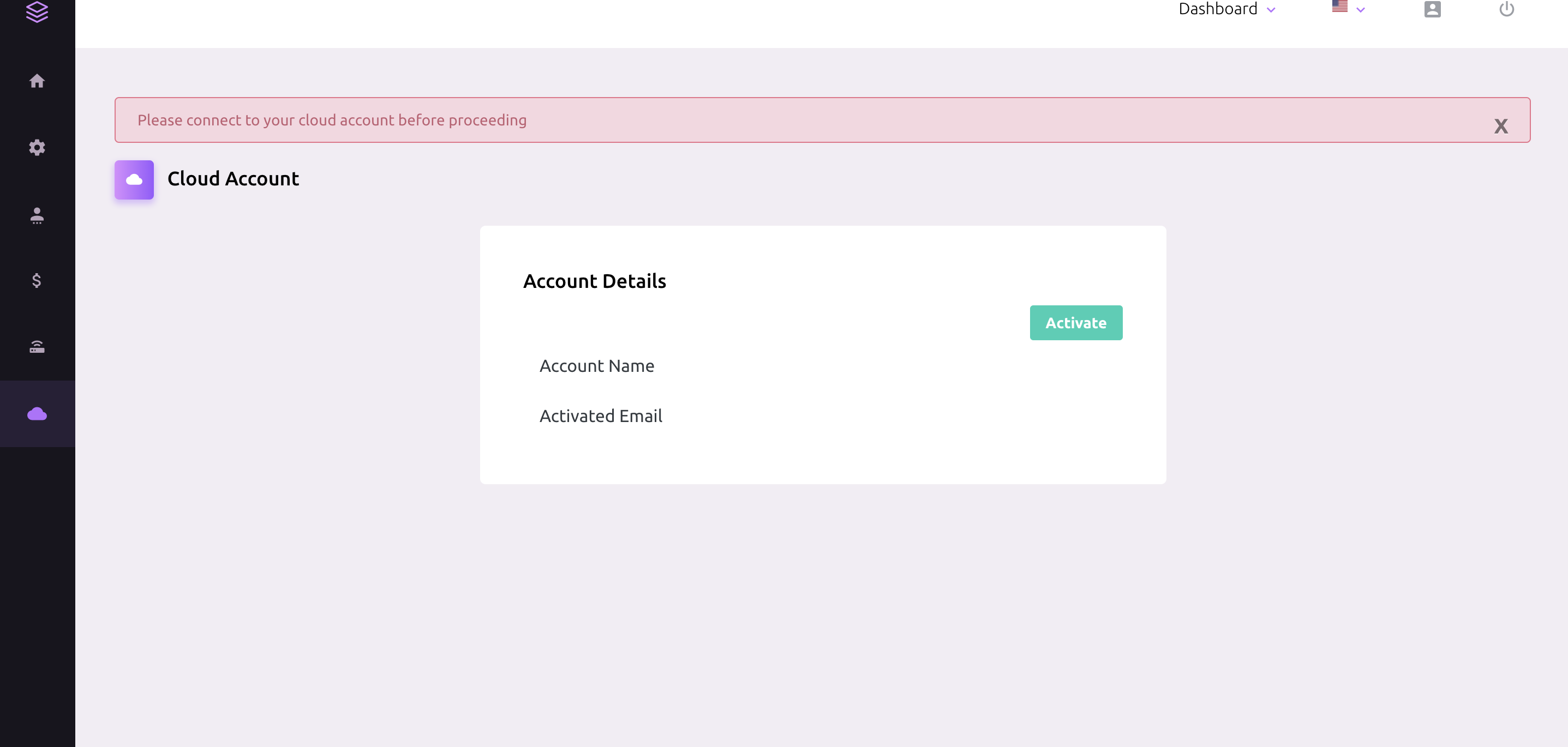 Please login with your account details if you had registered already.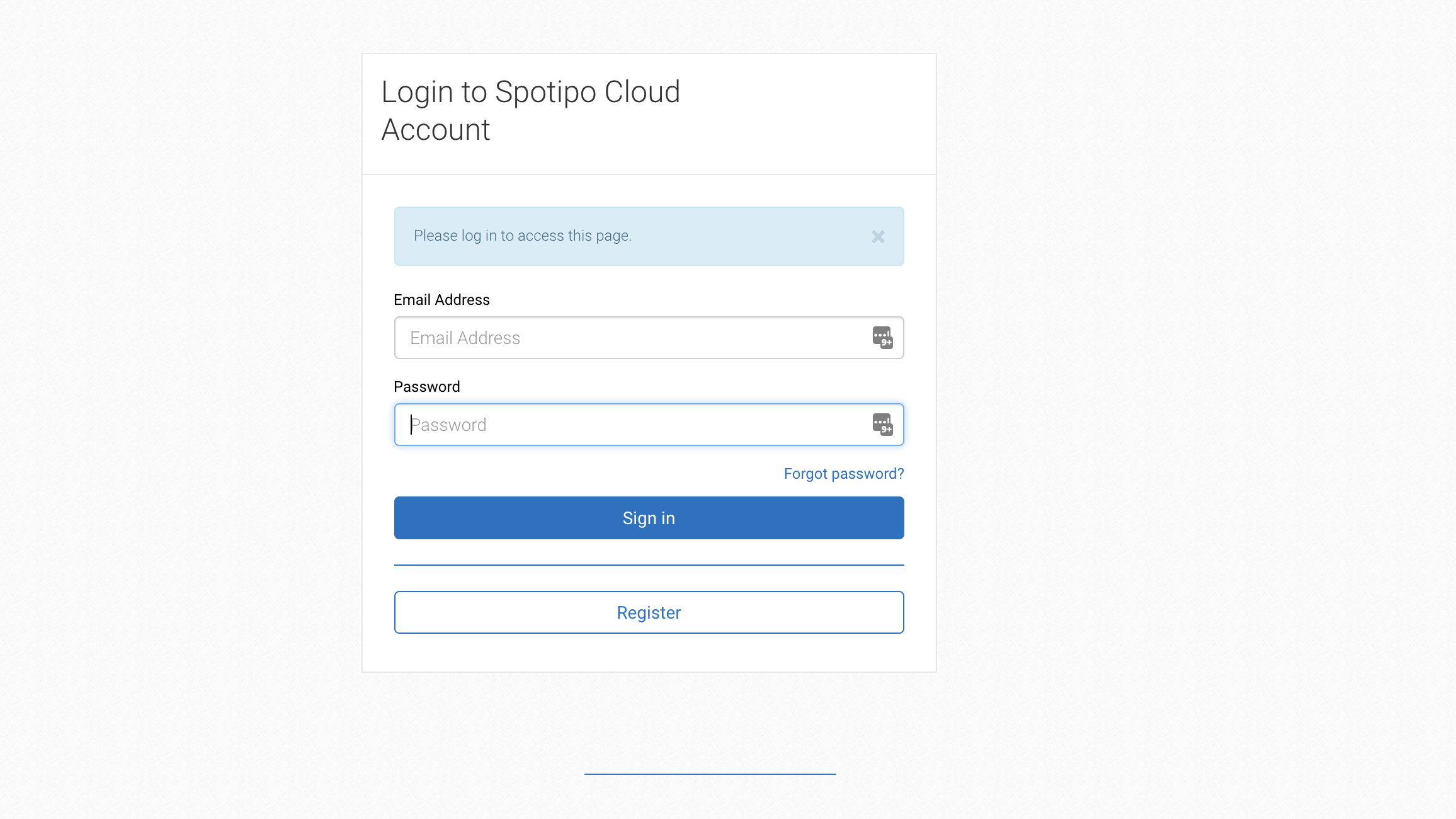 Alternatively, you can register for a new account.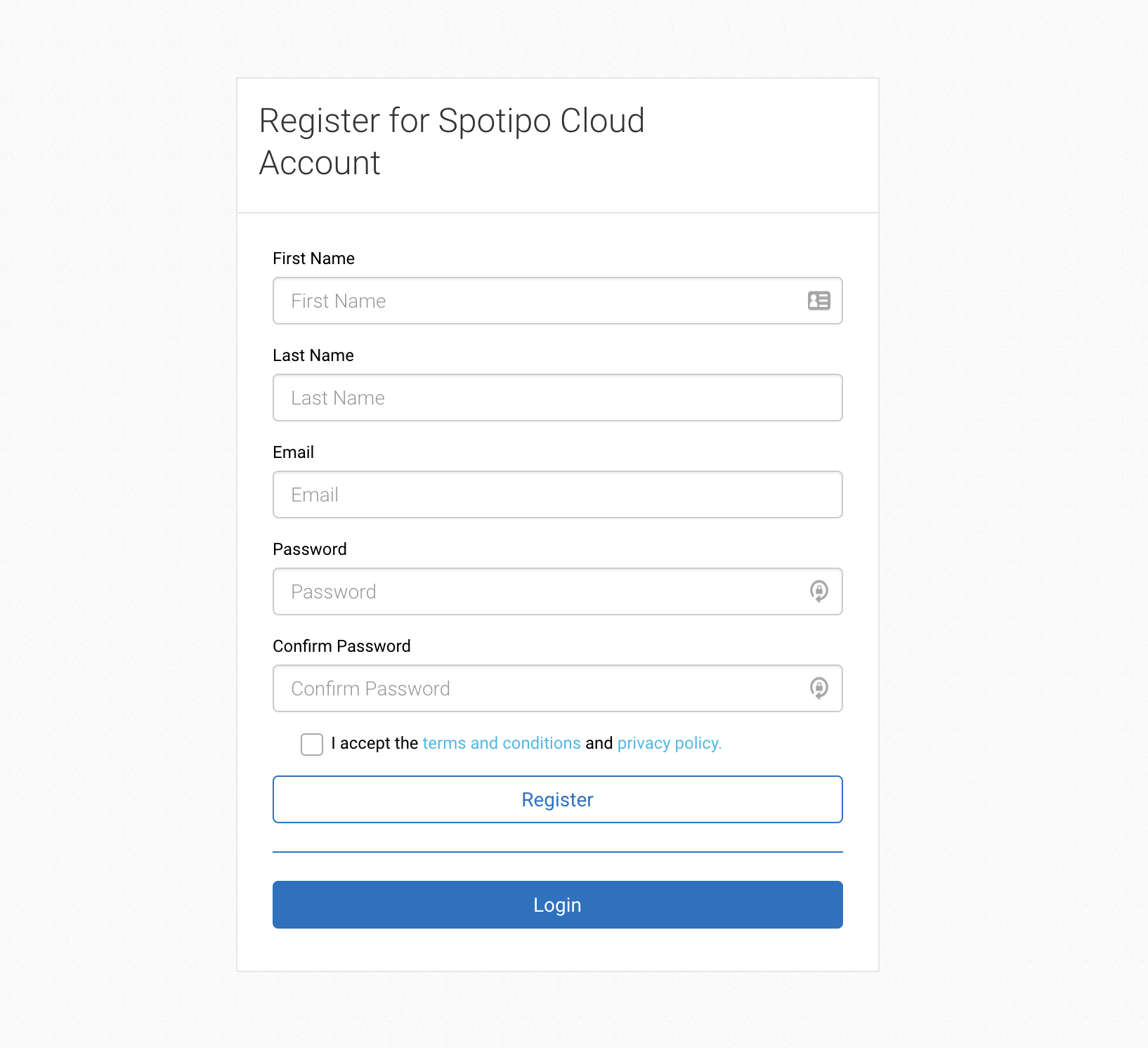 Next Steps
---
---