Login with Facebook
Create a Client and corresponding site by following steps corresponding to your router before following this tutorial.
Assign a domain name to the spotipo server
Spotipo must be hosted on a server accessible via domain name.
Guest must be redirected to landing page using domain name (FQDN) not via IP address.
Pre-Authorize facebook IPs
Guest must be able to access facebook without logging in for FB login to work.
Please add following IPs to the Pre-Authorized list/Walled Garden
129.134.0.0/16
157.240.0.0/16
173.252.64.0/18
179.60.192.0/22
185.60.216.0/22
204.15.20.0/22
31.13.24.0/21
31.13.64.0/18
45.64.40.0/22
66.220.144.0/20
69.63.176.0/20
69.171.224.0/19
74.119.76.0/22
103.4.96.0/22

Create a facebook APP
Go to https://developers.facebook.com and create a new APP by providing relevent details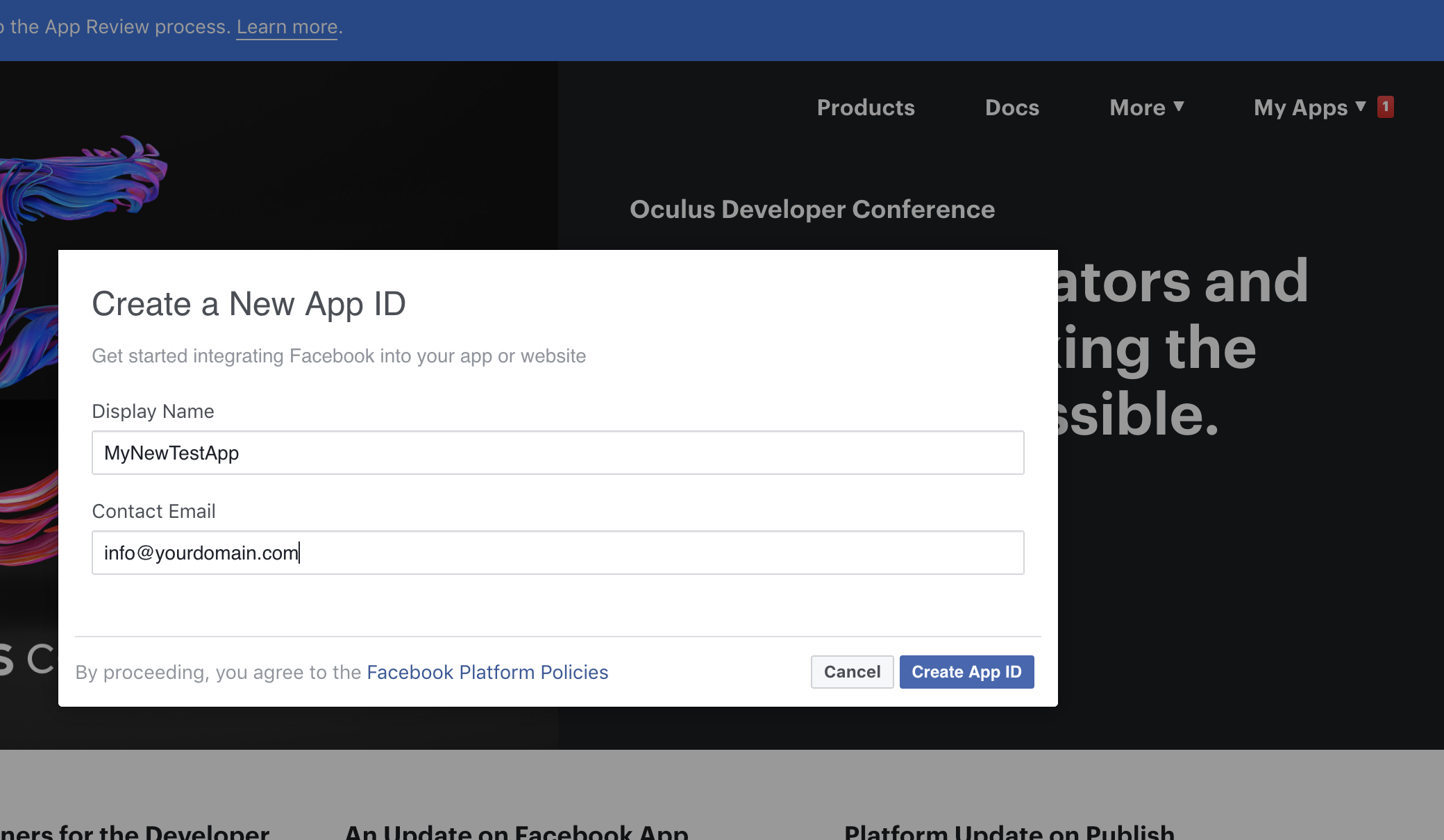 Select the Scenerio as Integrate Facebook Login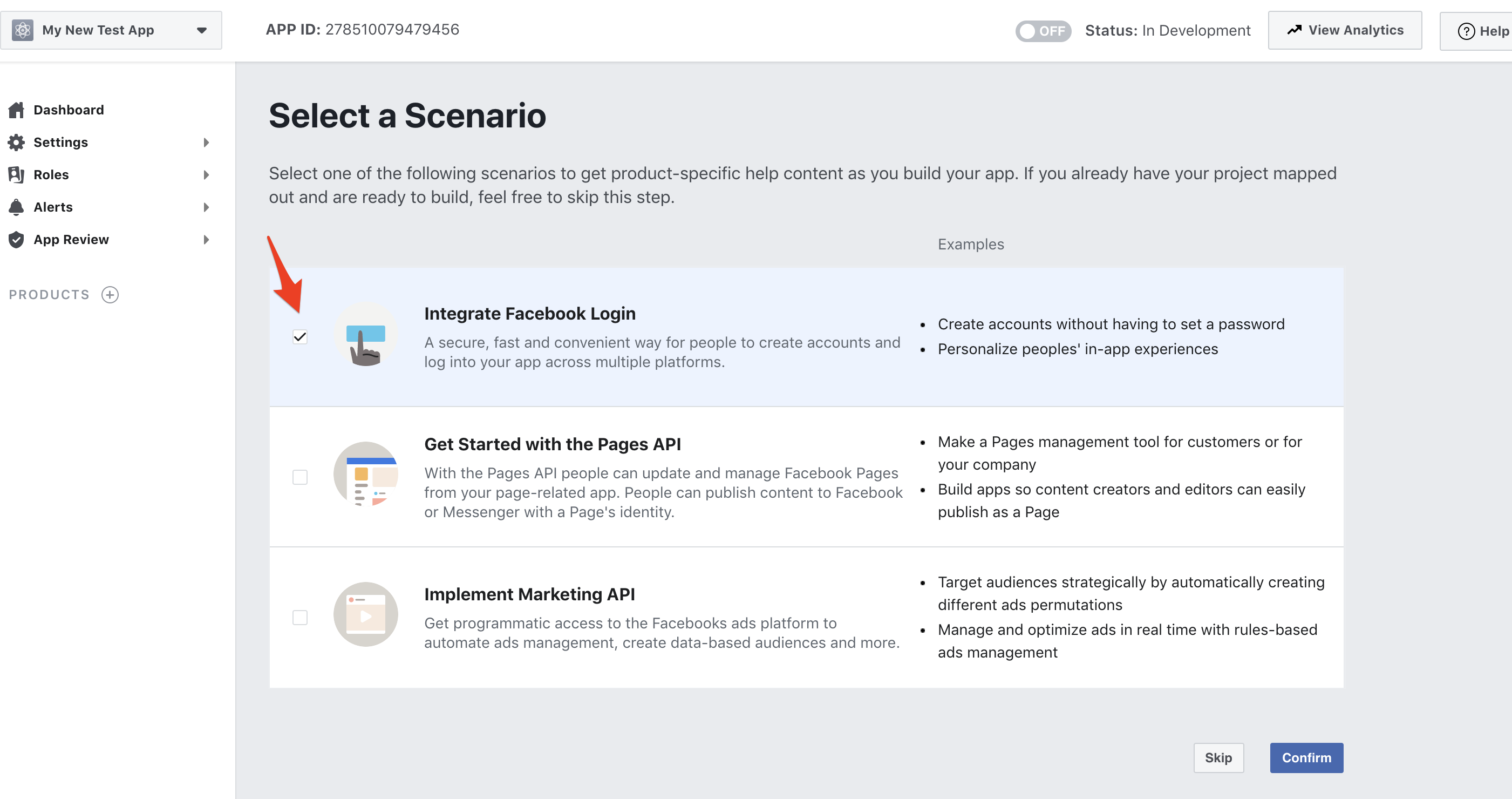 Configure basic settings with your spotipo server domain, privacy policy and ToS URL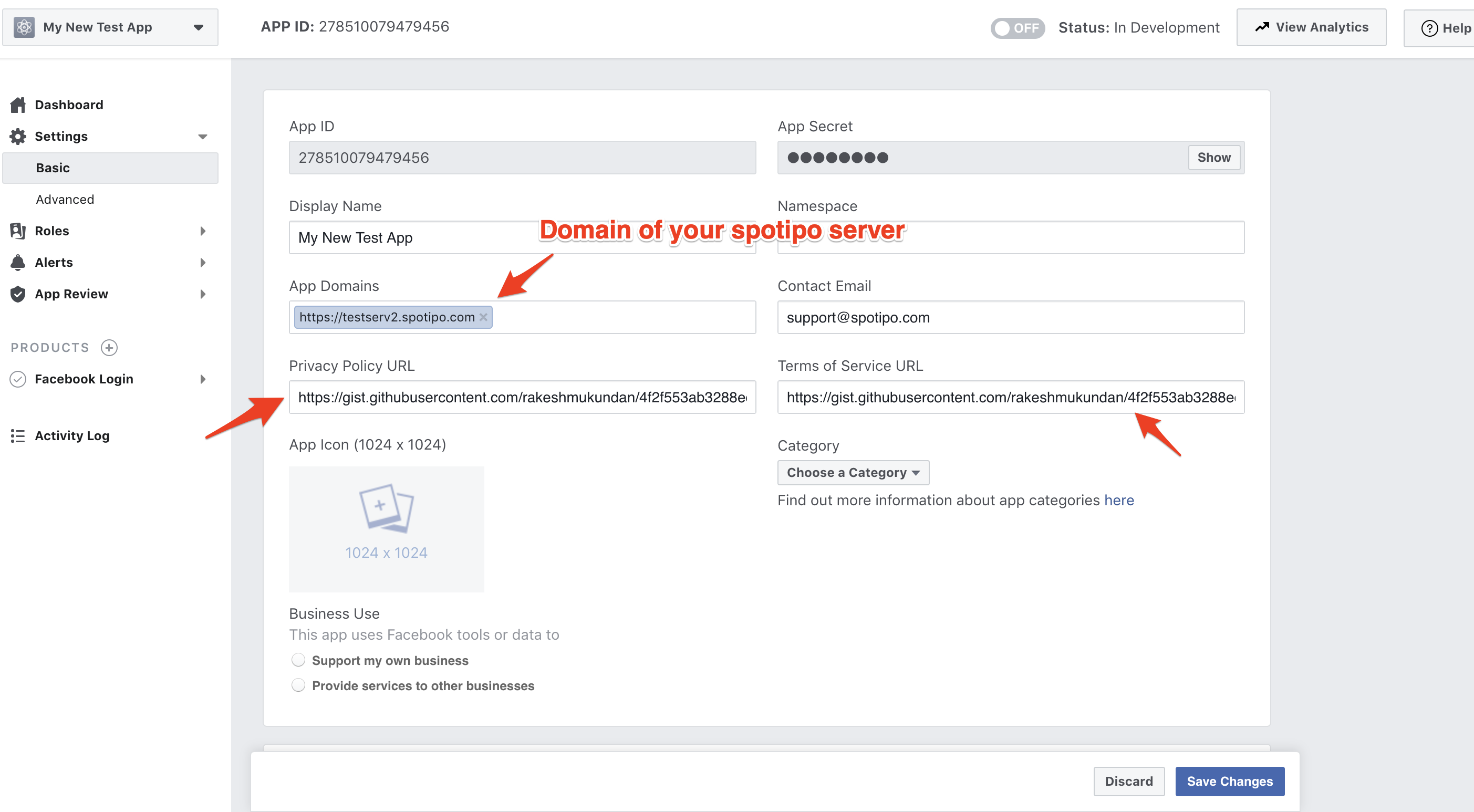 Note down APP ID and APP secret
Configure OAuth settings
Configure OAuth settings using the domain name (FQDN) of your server. Add below URLs, remember to replace with your domain name.
https://<your domain>/fb/login/check/
https://<your domain>/fb/checkin/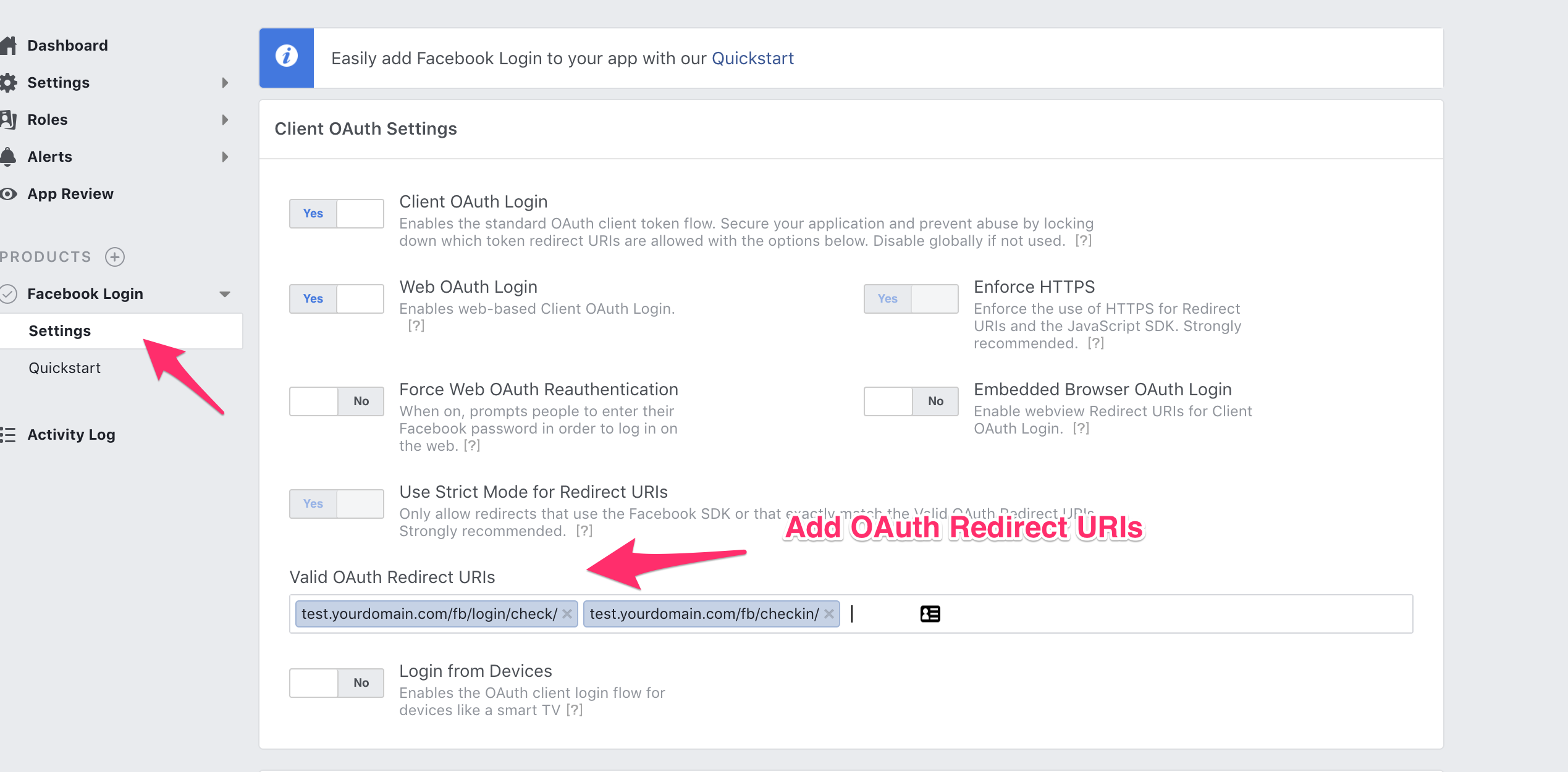 Enable Facebook Login in Spotipo
Go to Settings-> Authentication Methods and enable Facebook Login. Make sure to configure FB APP ID and Secret correctly.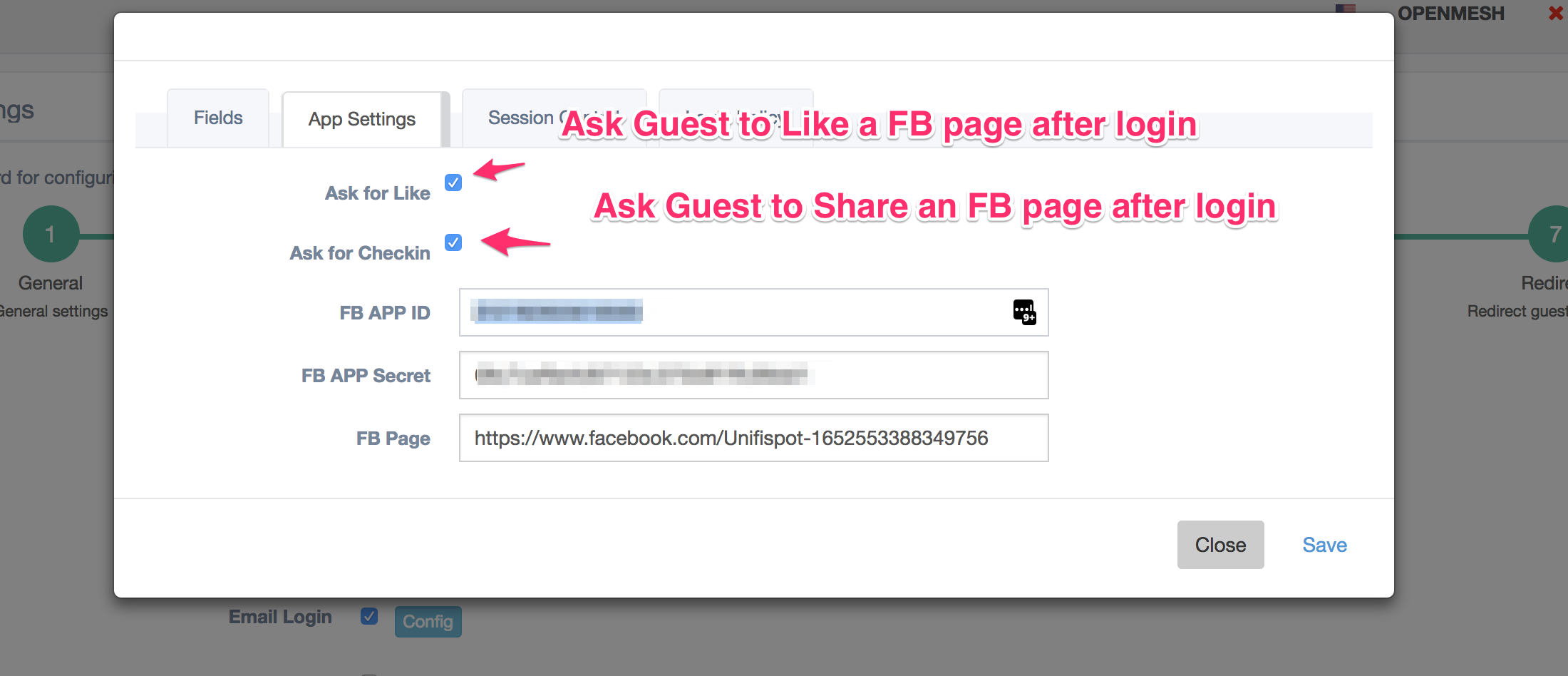 Change Status to Public
Once you are done with configuration and testing, make sure to set the Status to public so that all Guests will be able to use it for logging into WiFi.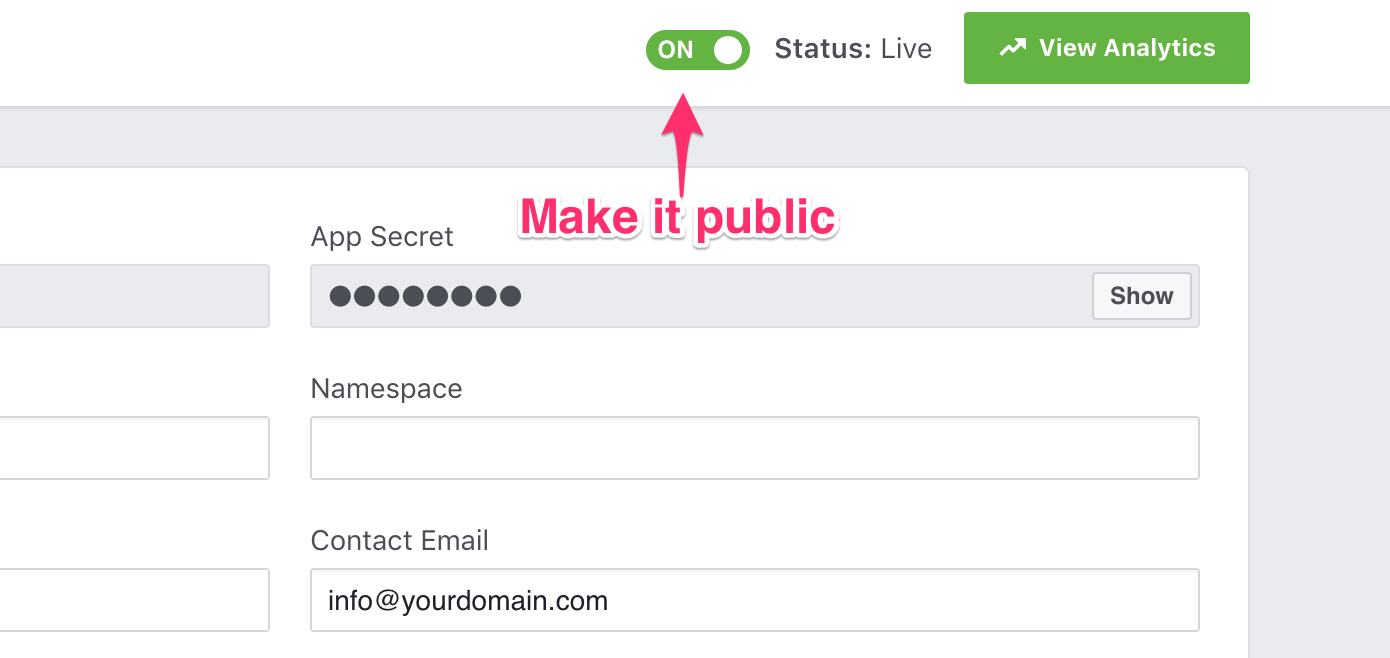 Here you can see quick video.
---
---