Enable Contactus Button
Note: Contactus button is available only on ent sites
Configure contactus button
Go to respective site and click on Contactus->Configure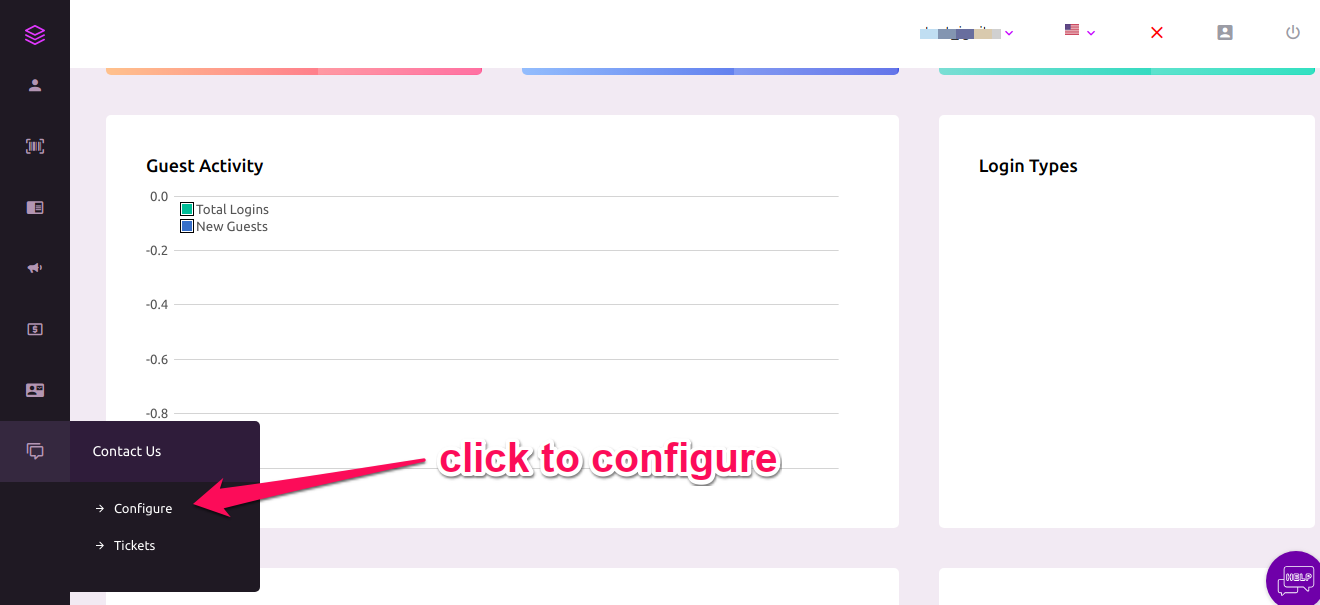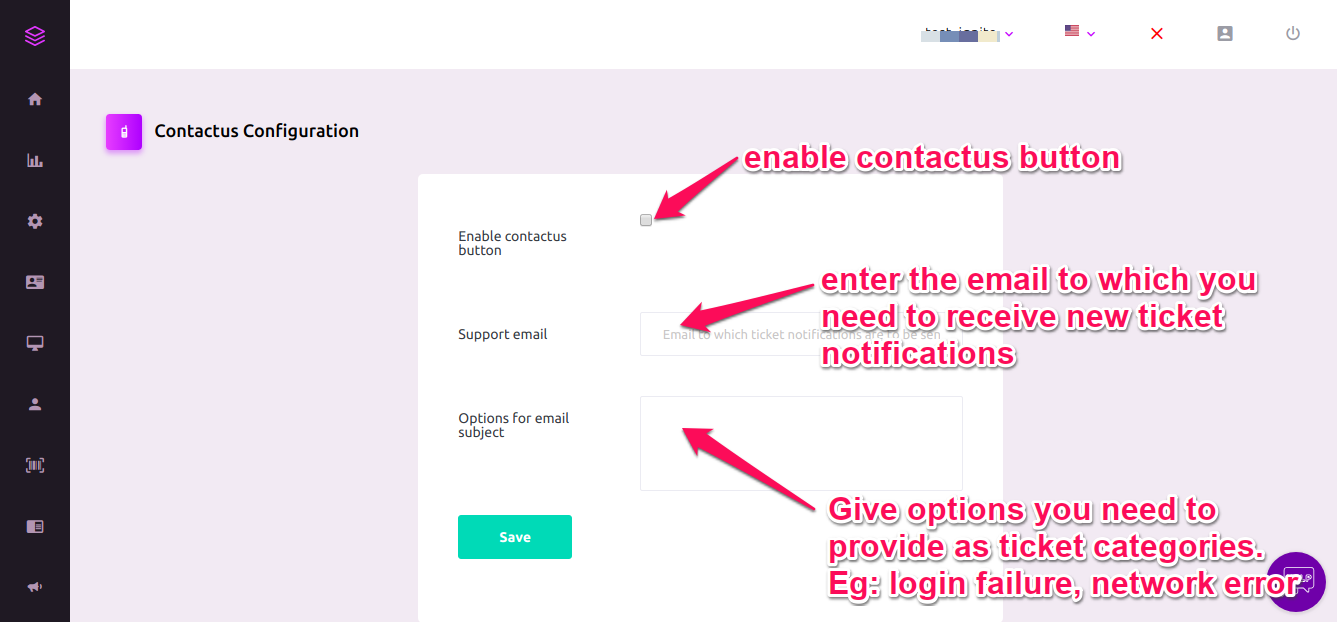 Make sure to seperate subject categories with commas.
Save the configuration.
Lets creat a ticket
When multiple login methods are enabled, visit hostspot as a guest. You will be presented with a contactus button along with login buttons.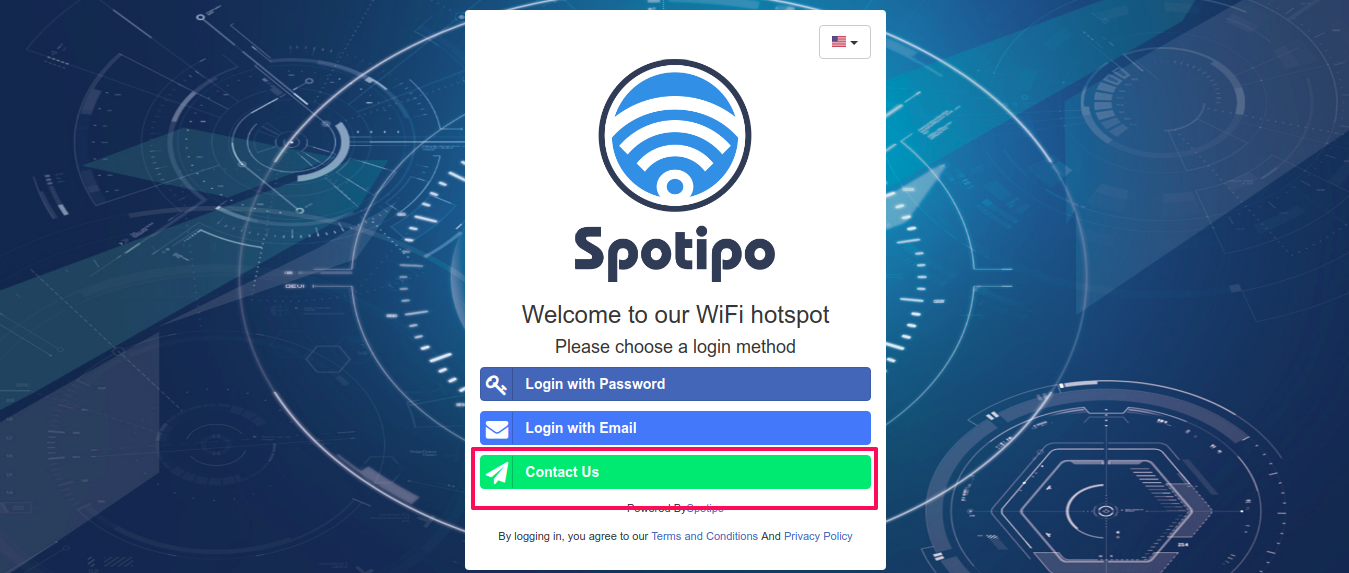 Provide email, select category and give description. Press send button to send email and create a ticket.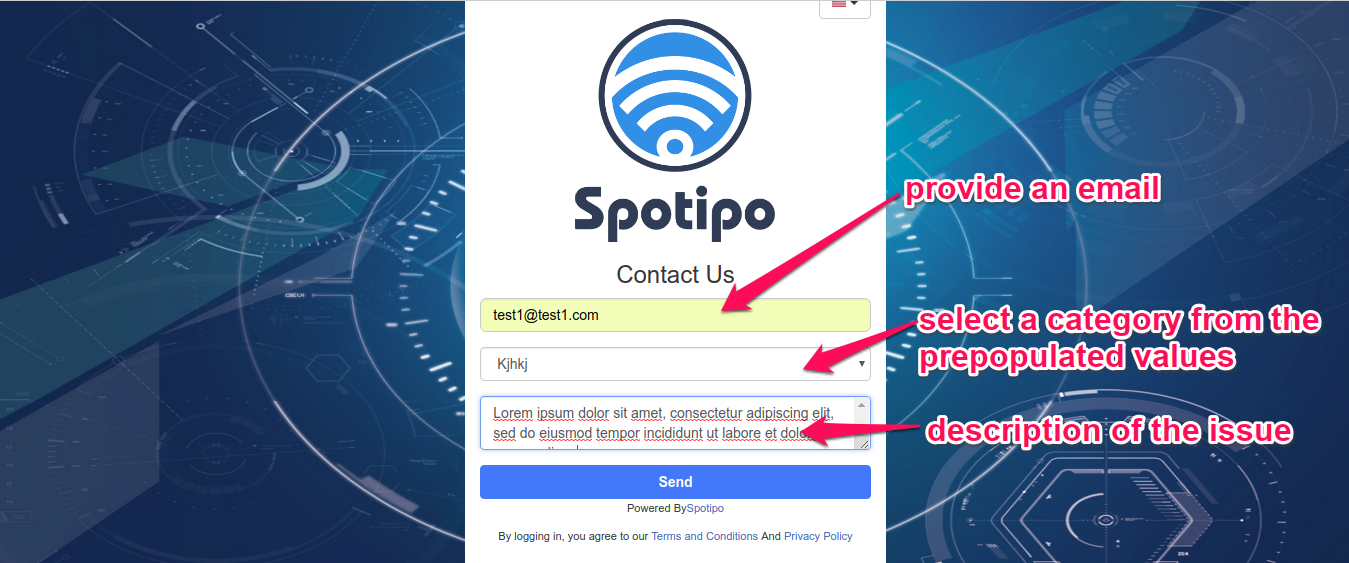 When pressing send button, a support ticket will be created and an email notification with ticket details will be sent to configured support email. Success message will be displayed and user can continue to login with any of the available login methods.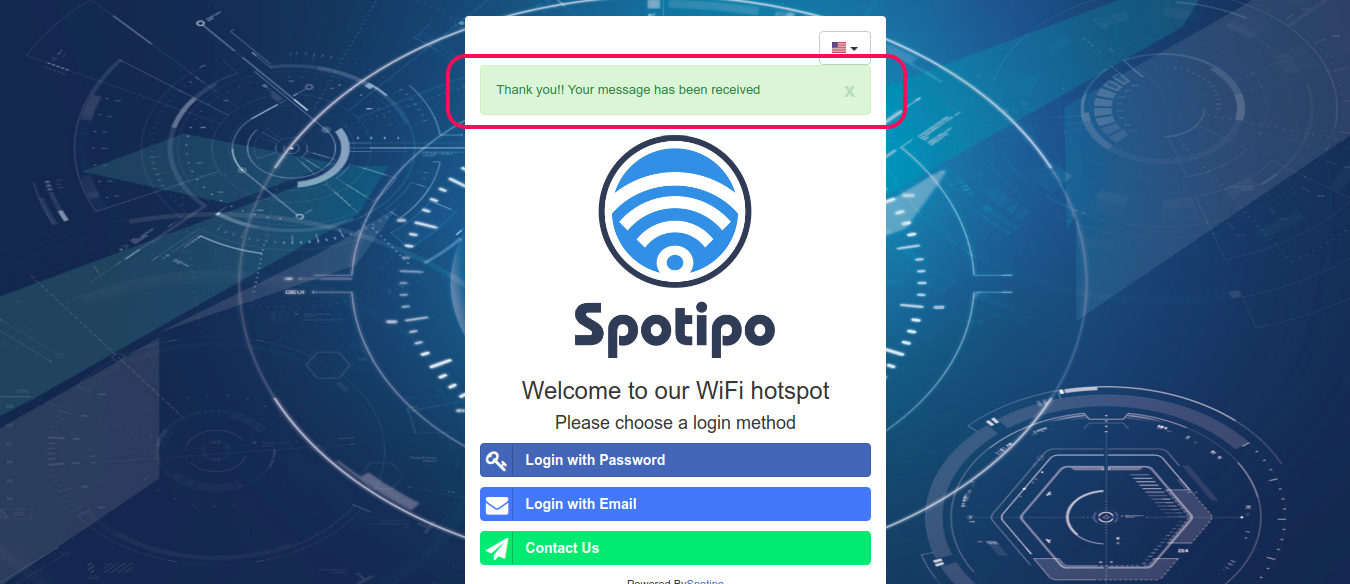 View already registered tickets
Go to Contactus->Tickets to see a list of registered tickets.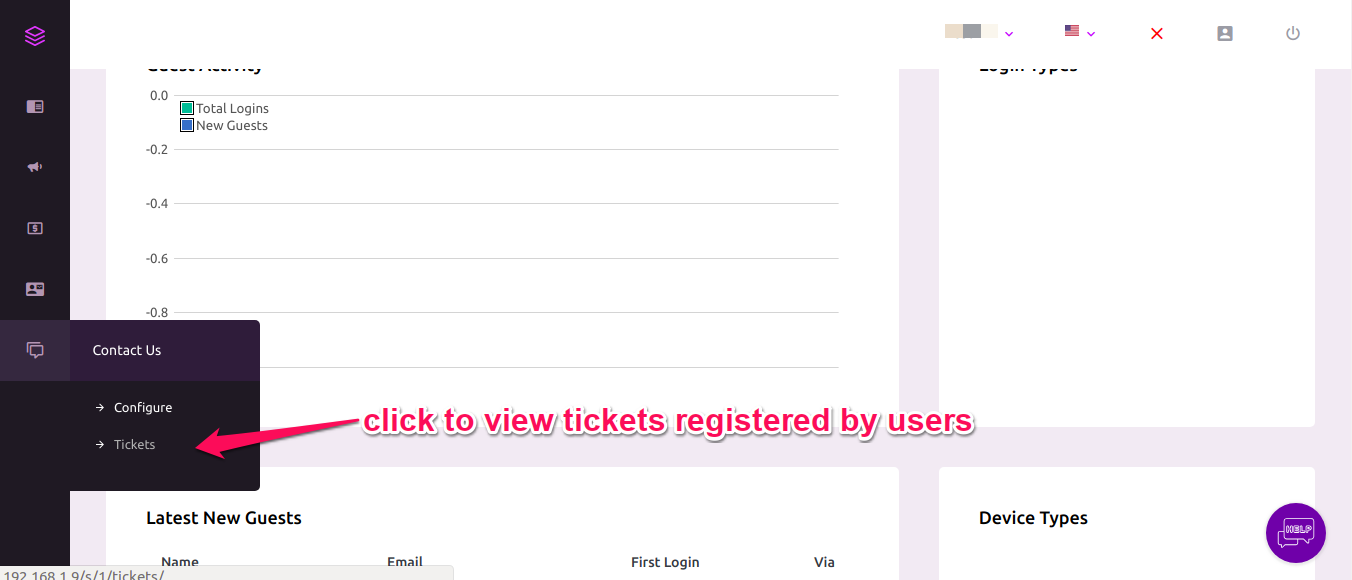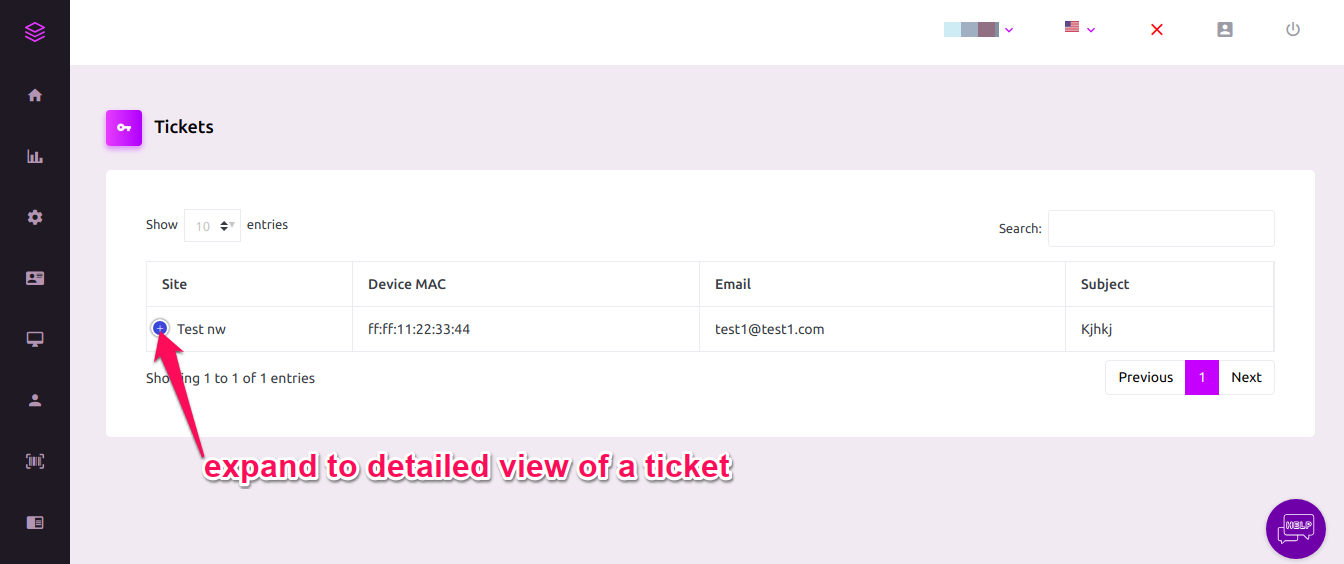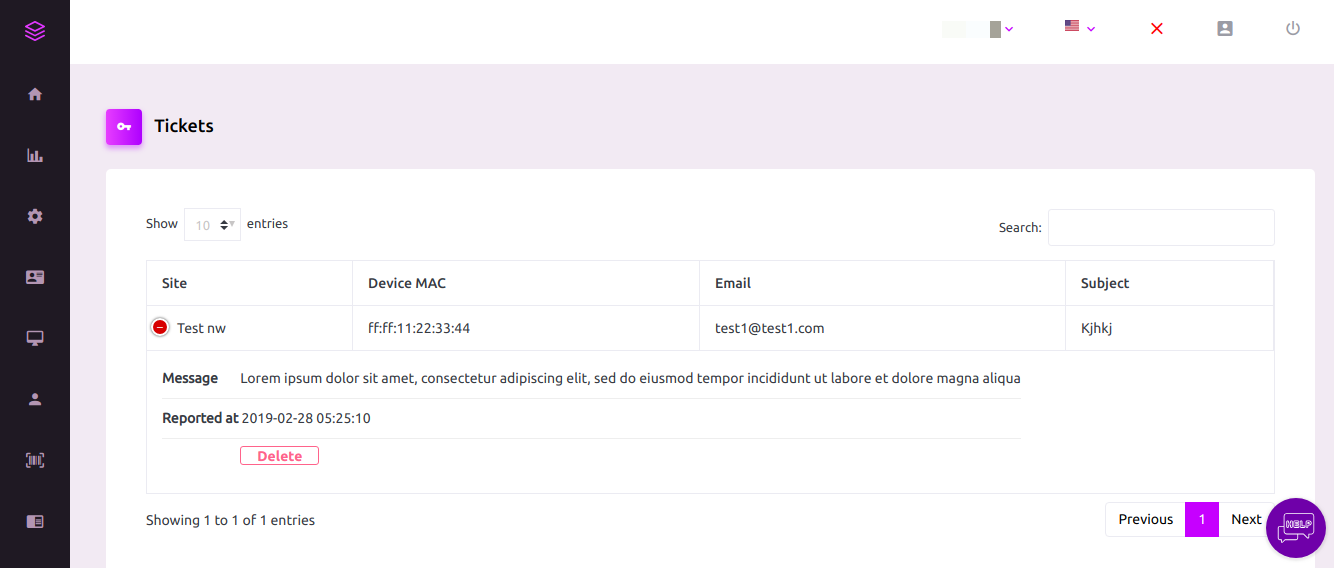 ---
---