How to configure Open Mesh AP to use Spotipo
If not done already, install Spotipo on your sever by following tutorial available 
here
.
Make sure you have enabled ports 1812 and 1813 in your firewall for UDP traffic.
Add an Open Mesh site in Spotipo
Each location is represented by a Site. A site can have multiple routers (of the same type)
After adding the client add a new site by clicking on the Add New Site button in the drop down menu on top right.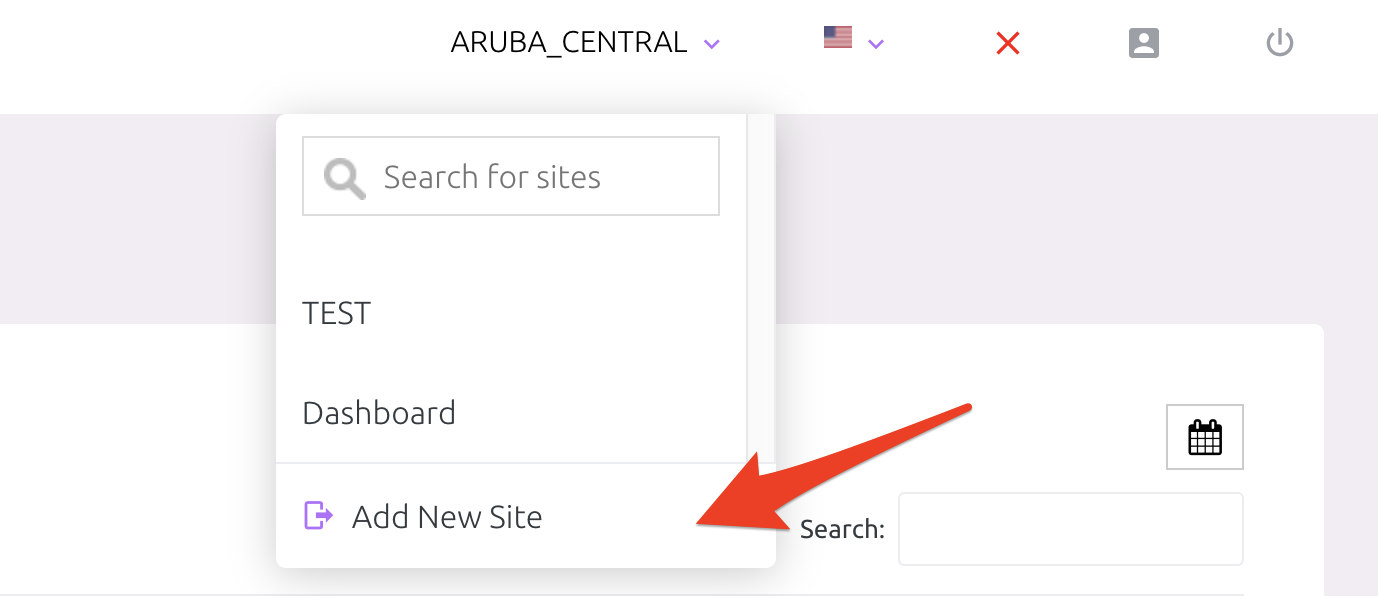 Select the Site type as Open Mesh and configure the correct timezone and Save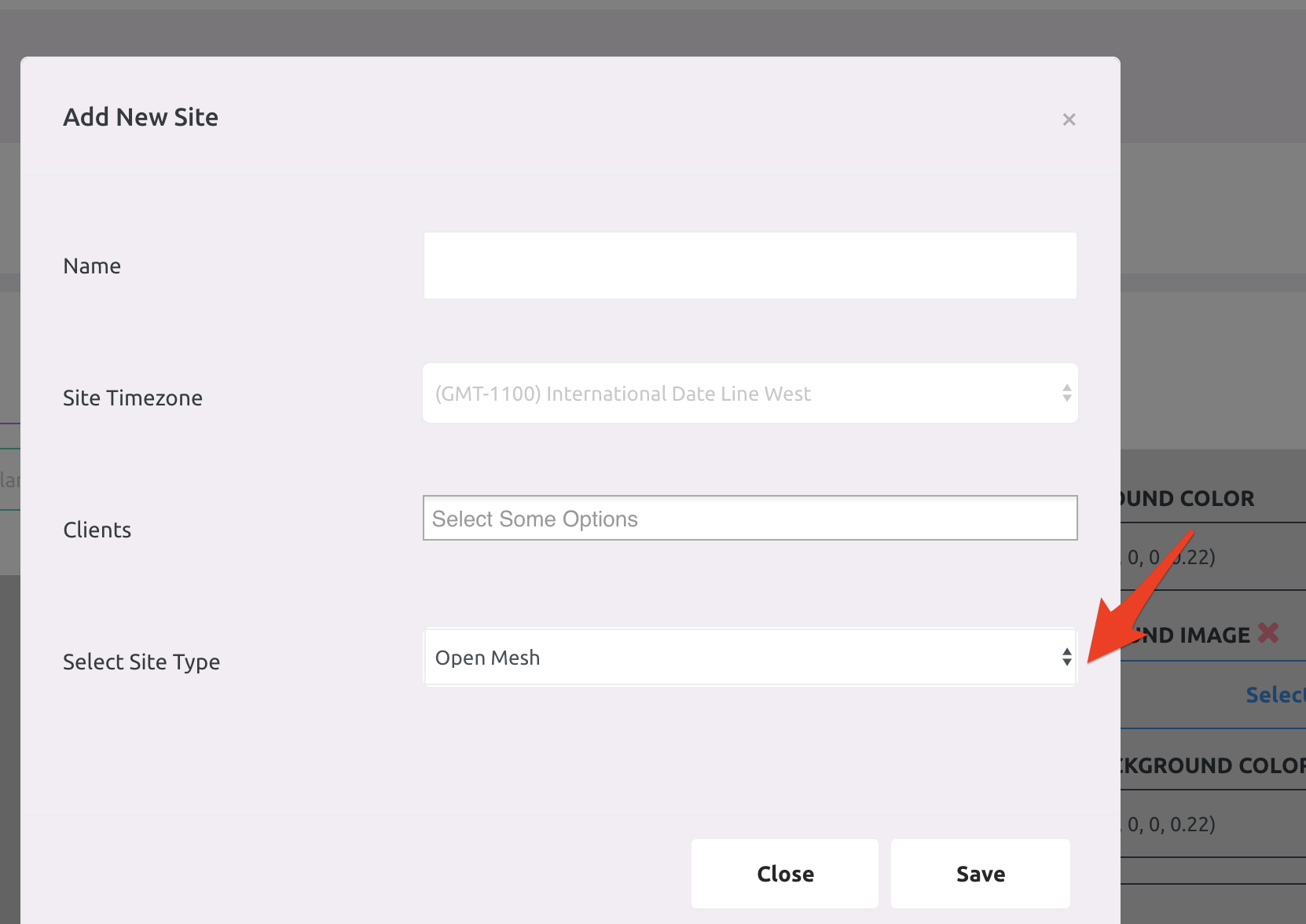 Now proceed with site activation and license subscription.
Add an OpenMesh network to Spotipo
Go the site you have created in step 2. You can navigate to the site from drop down menu on upper right corner.
From toolbar tab select .
Create a new Network for configuring your OpenMesh network.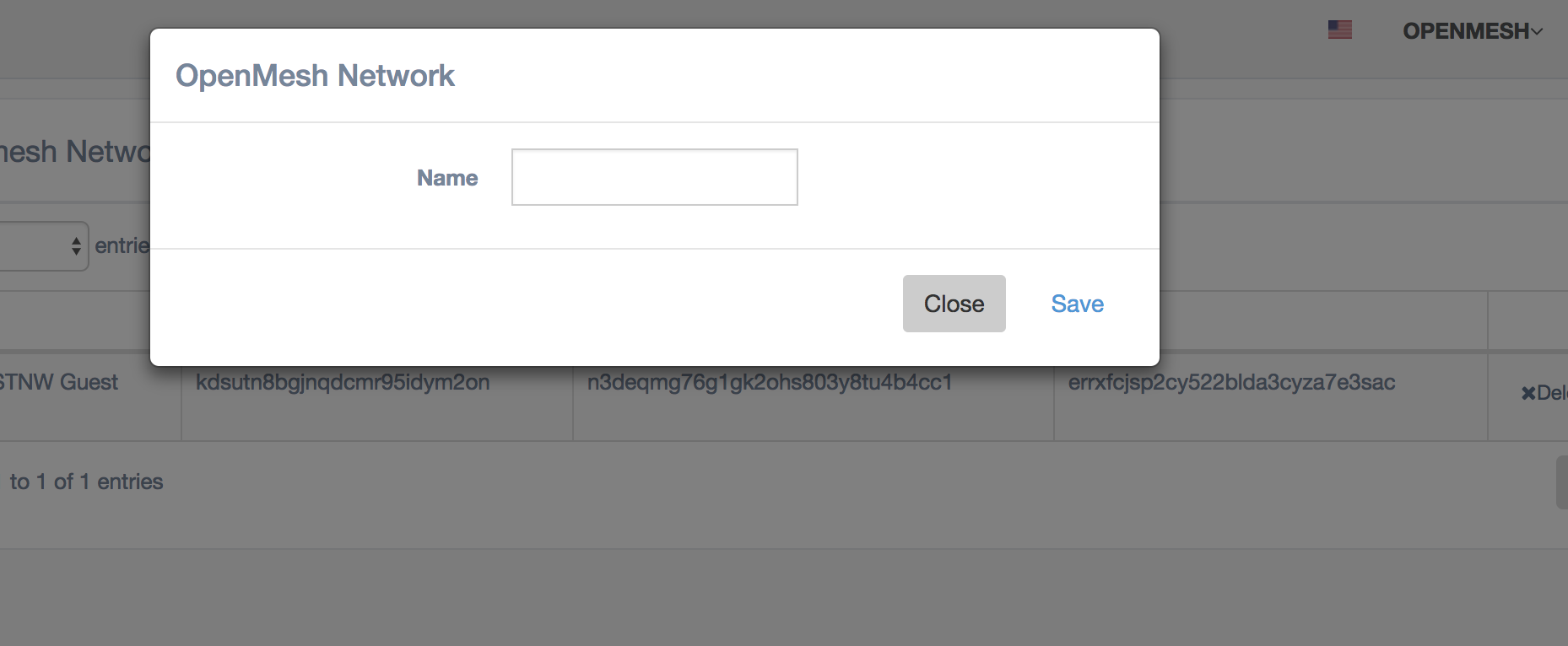 Once added, remember to note down the details created by spotipo for your network.

Configure Open Mesh SSID
Login to CloudTrax version 4 by going to https://ct4.cloudtrax.com/login
Go to and pick an SSID of your choice.
In captive portal section, enable Splash Page as per details given.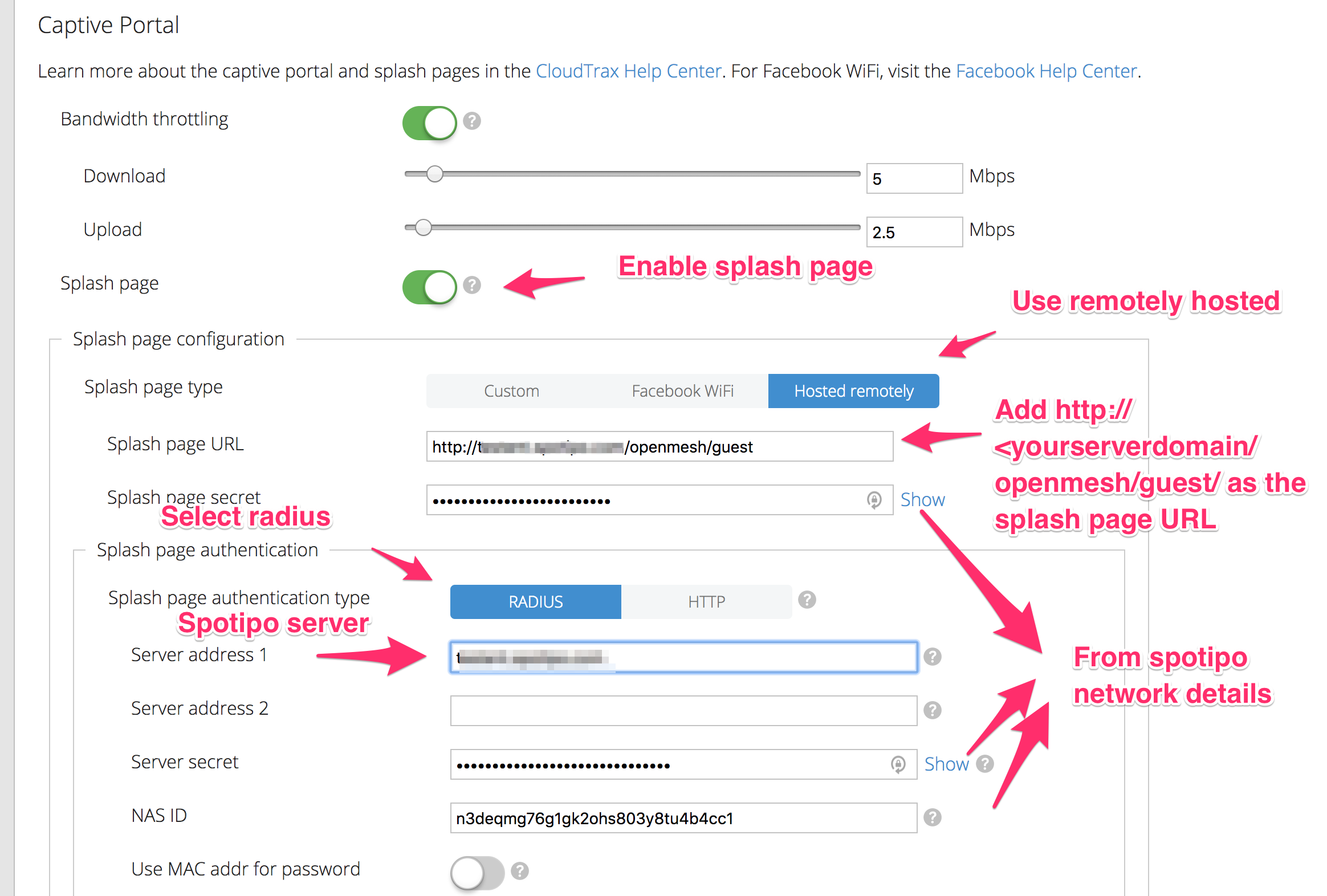 Add following domains to walled garden.
<YOURSERVER NAME/IP>
facebook.com
akamaihd.net
akamai.net
edgecastcdn.net
licdn.net
cloudfront.net
fbcdn.net
instagram.com
cdninstagram.com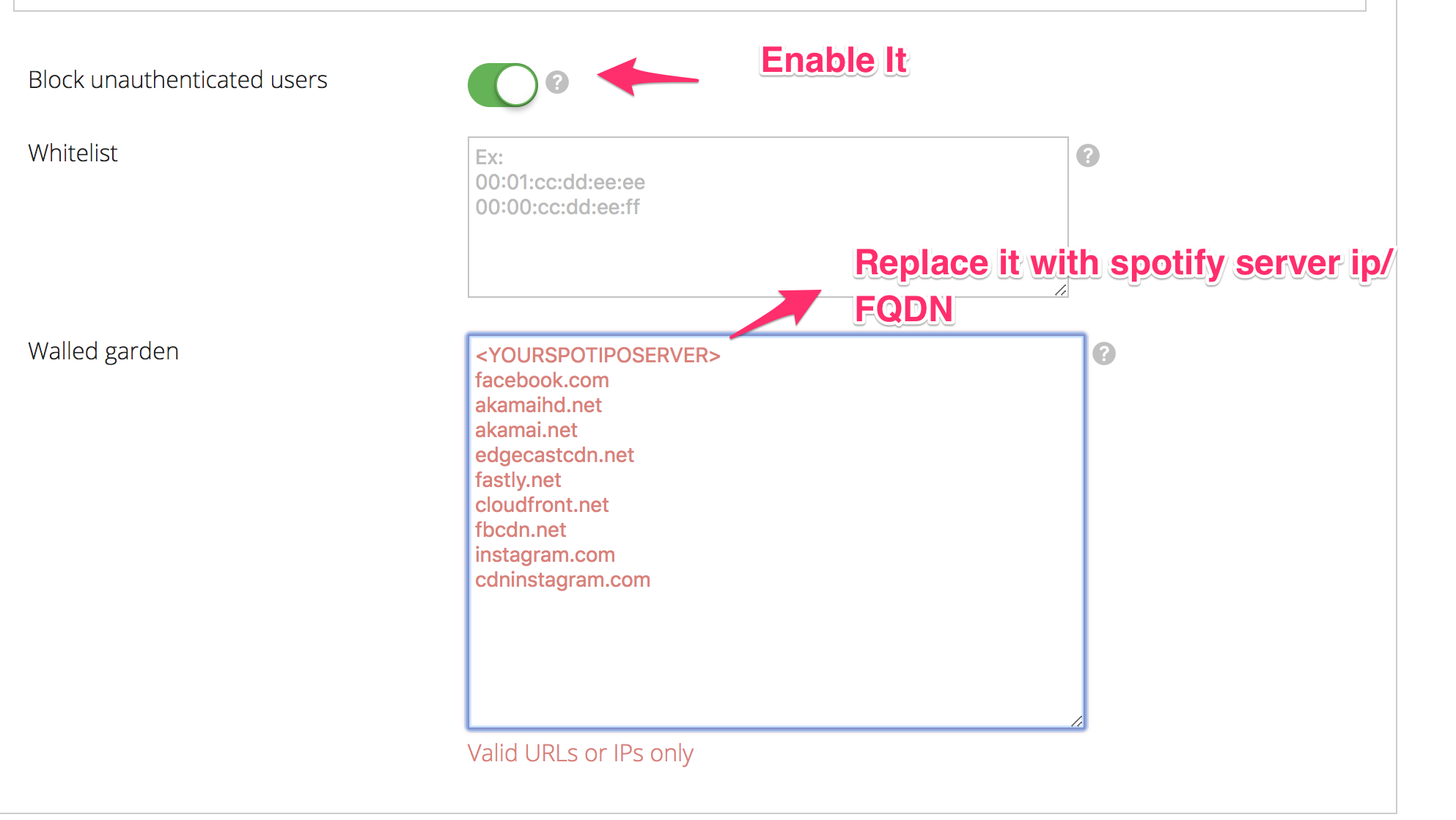 Save and Wait
Remember to press Save so that all the settings will be saved in the cloud. Please wait for 1-2 minutes for those settings to be active on the AP.
If everything is configured properly, you should be able to see Spotipo landing page when connecting to Guest WiFi network.
---
---