Configure IgniteNet with Spotipo
Add a Site
Add a new site by clicking on the Add New Site button in the drop down menu on top right.
Select site type as IgniteNet and configure the correct timezone and Save.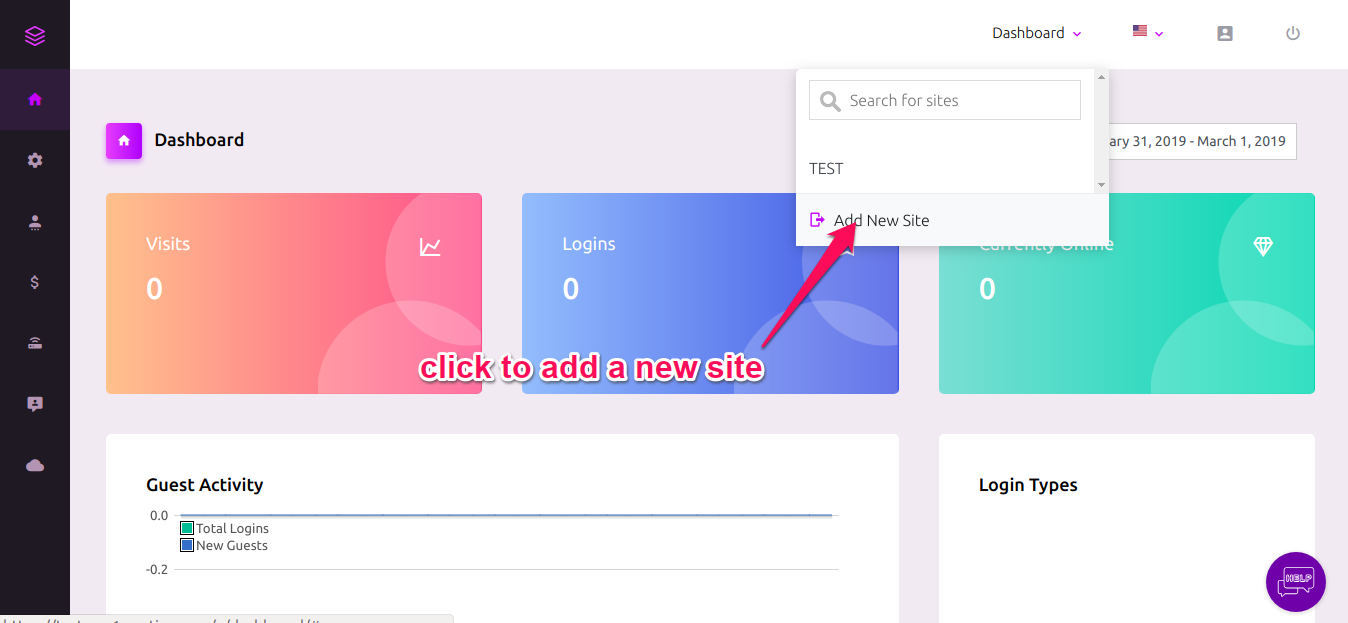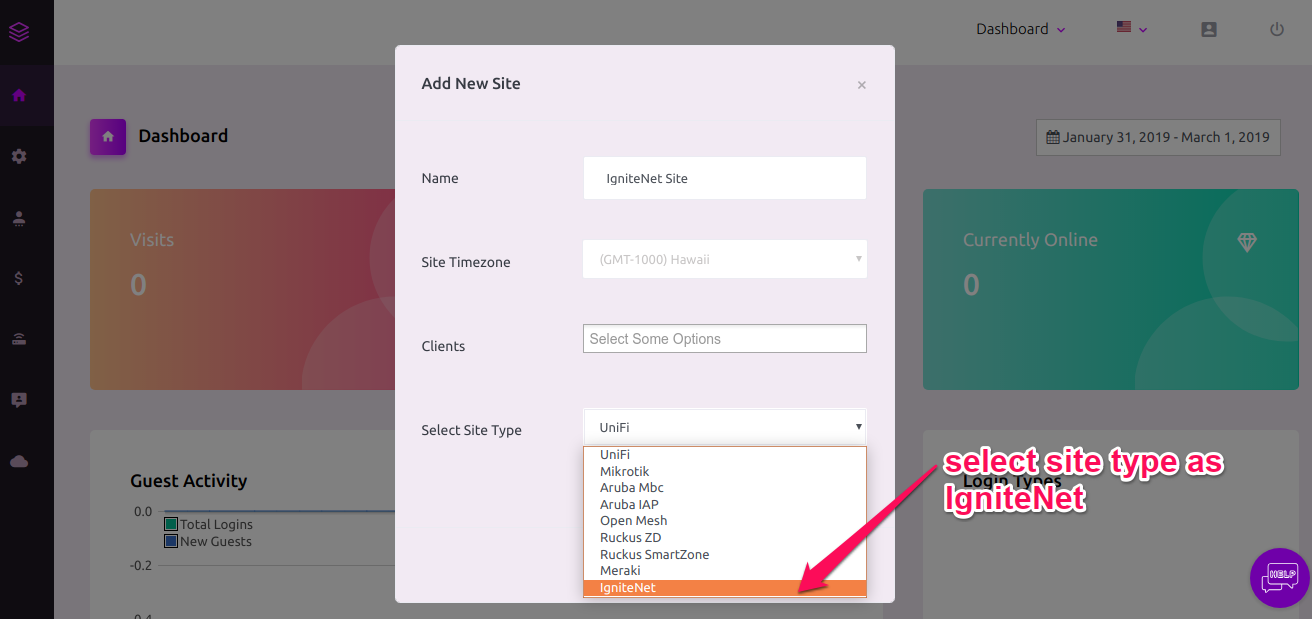 Activate Site
Next step is to activate the site and choose a subscription. Please follow this.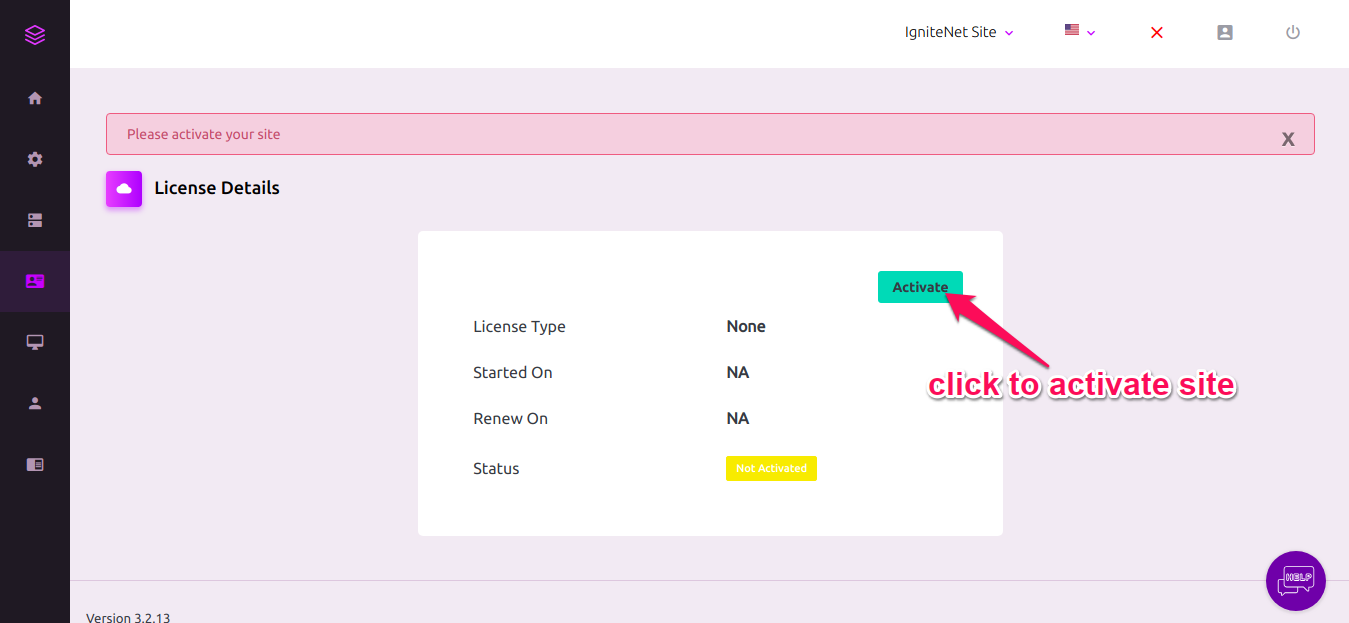 Add Ignitenet AP
After activation, add an AP by going to the site and selecting the IgniteNet APs tab.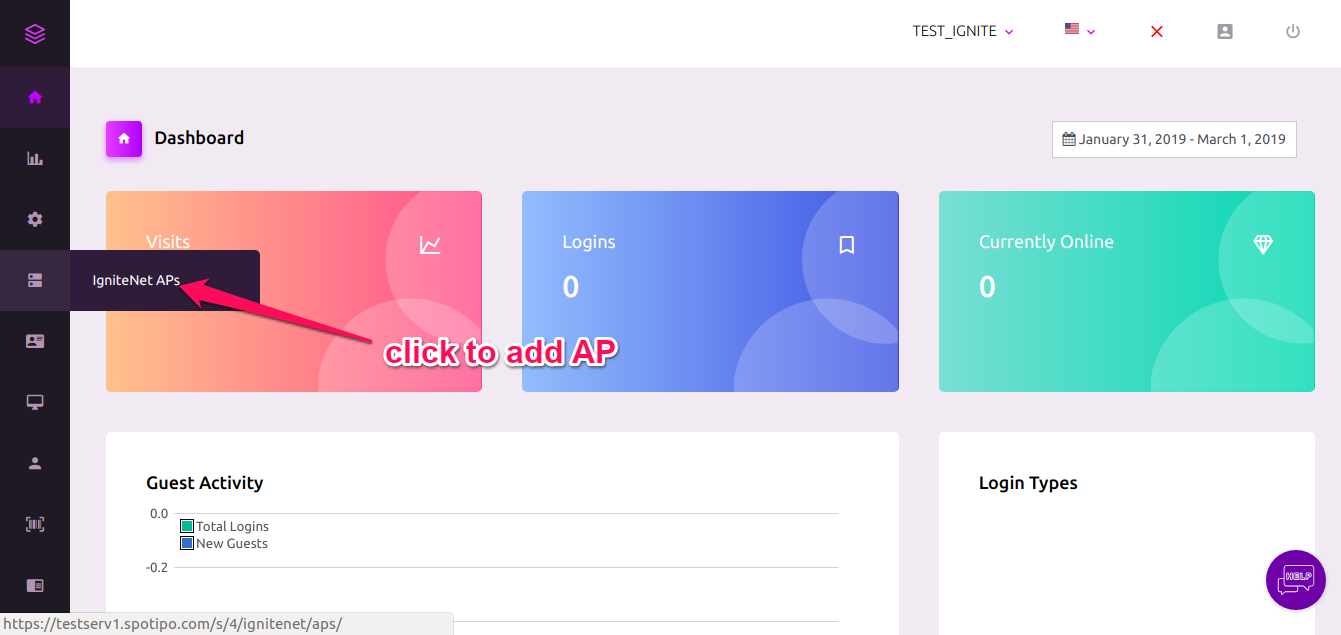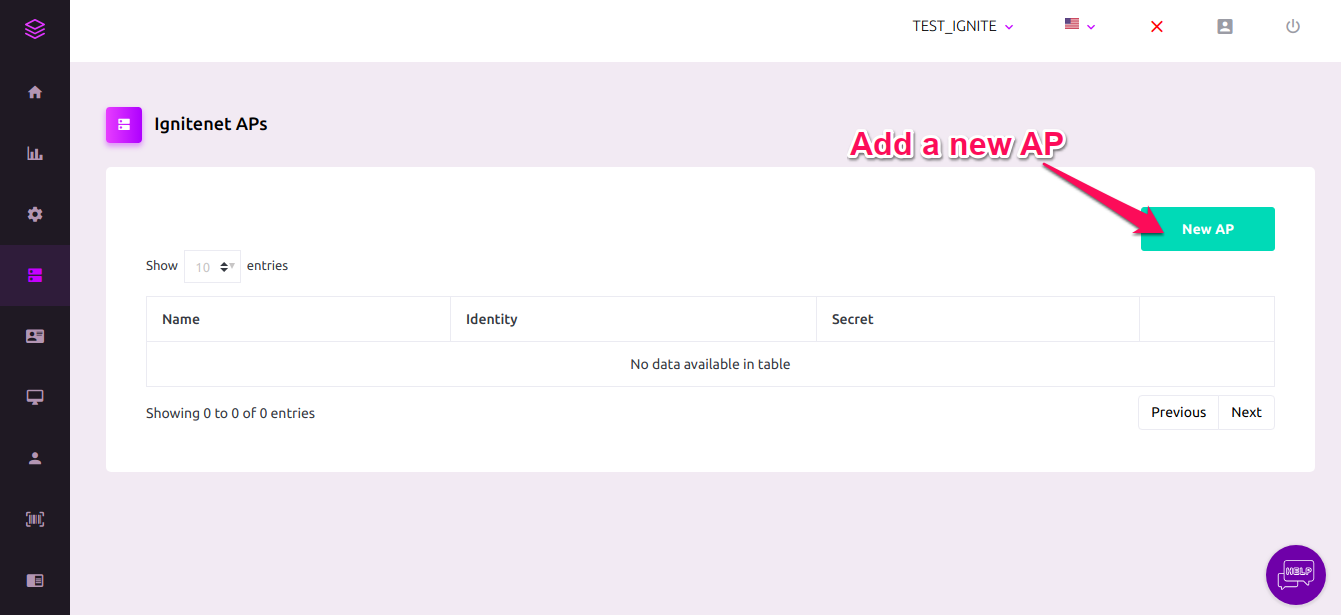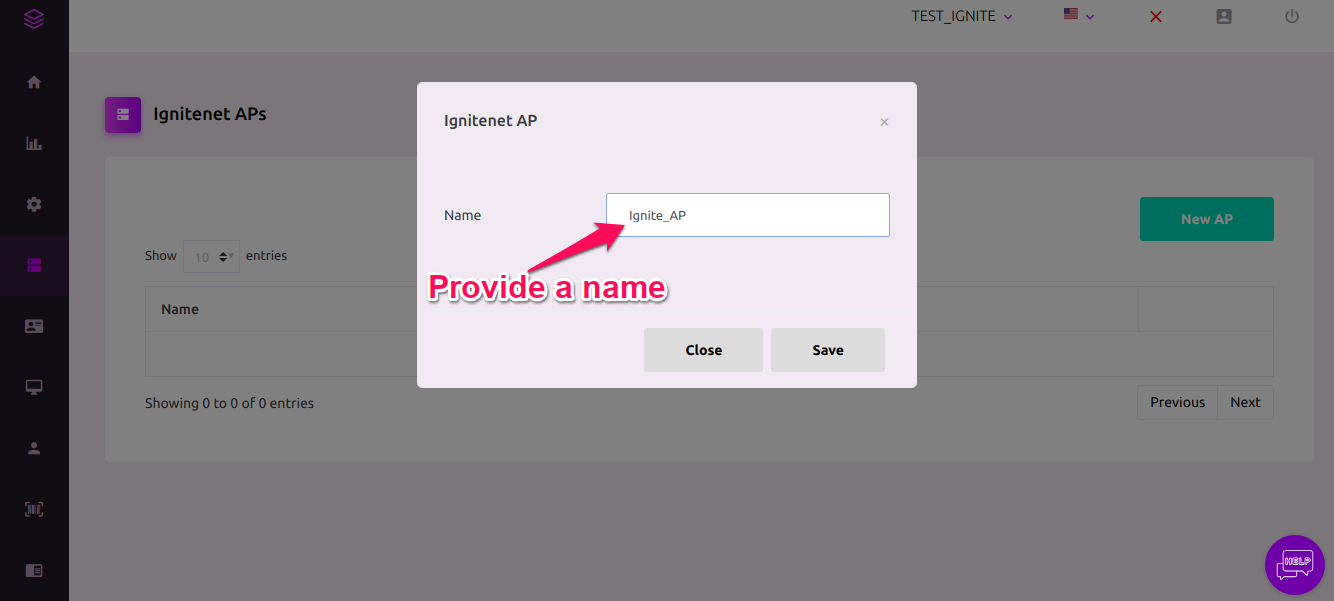 Once an AP is added, note down RADIUS Server shared secret and NAS ID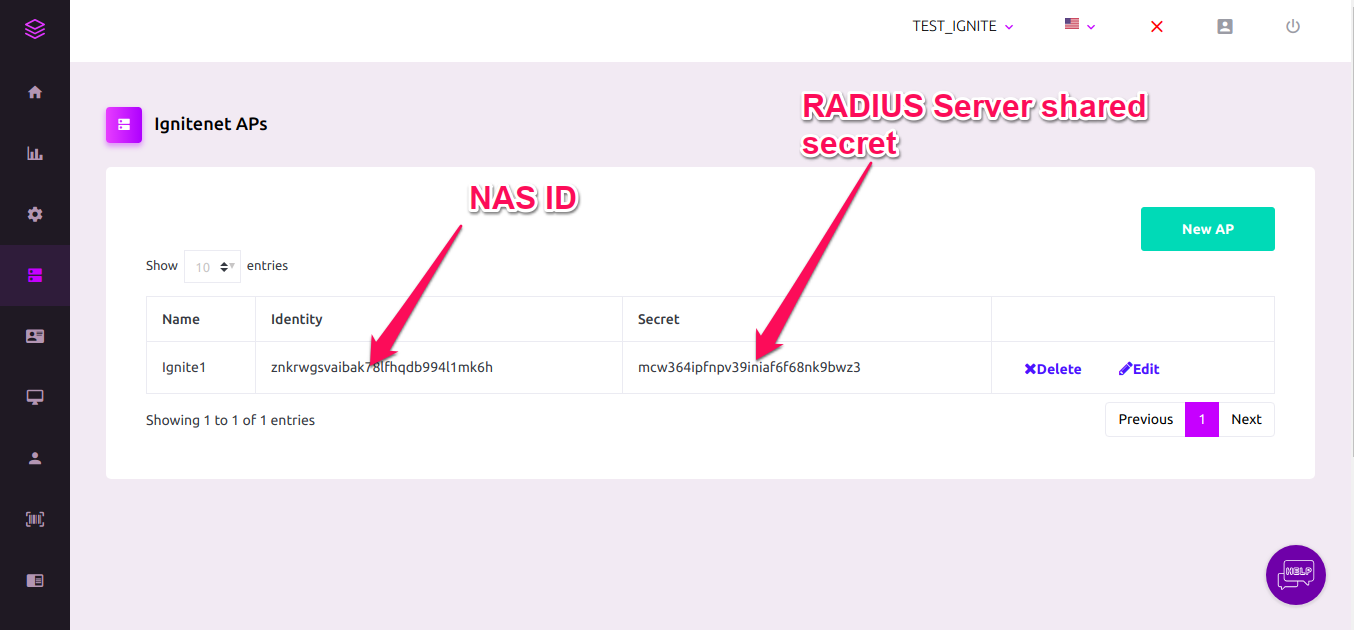 Configure Hotspot in IgniteNet cloud controller
Change network behavior of SSID to be Hotspot-controlled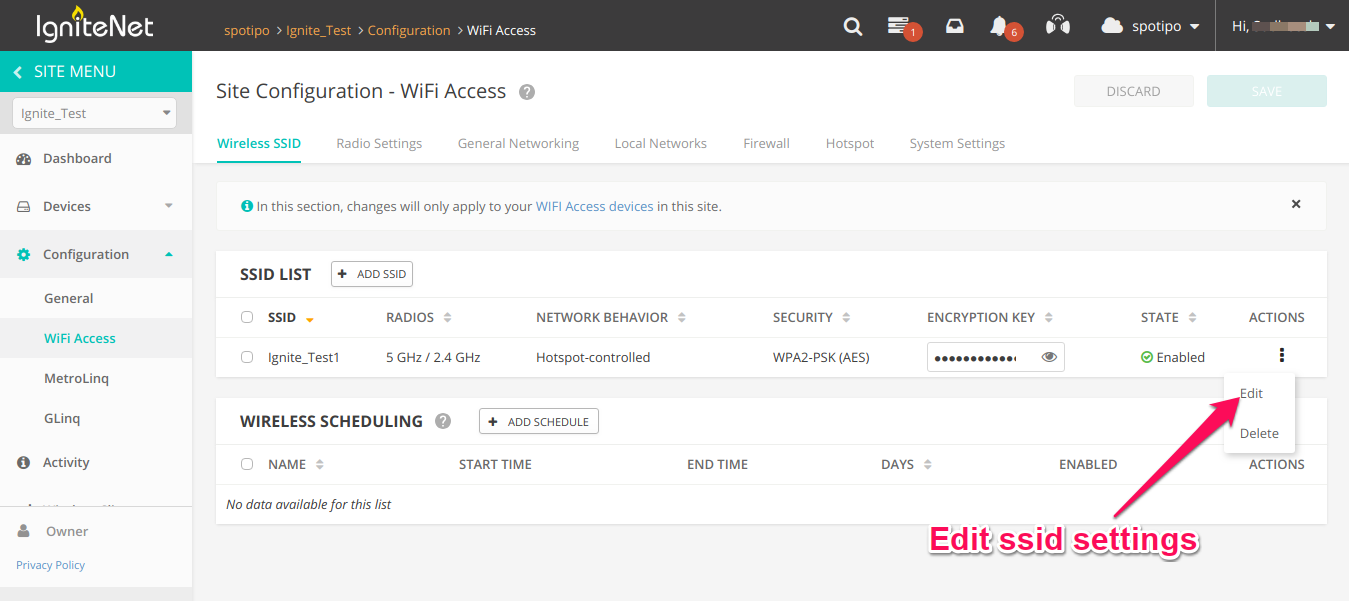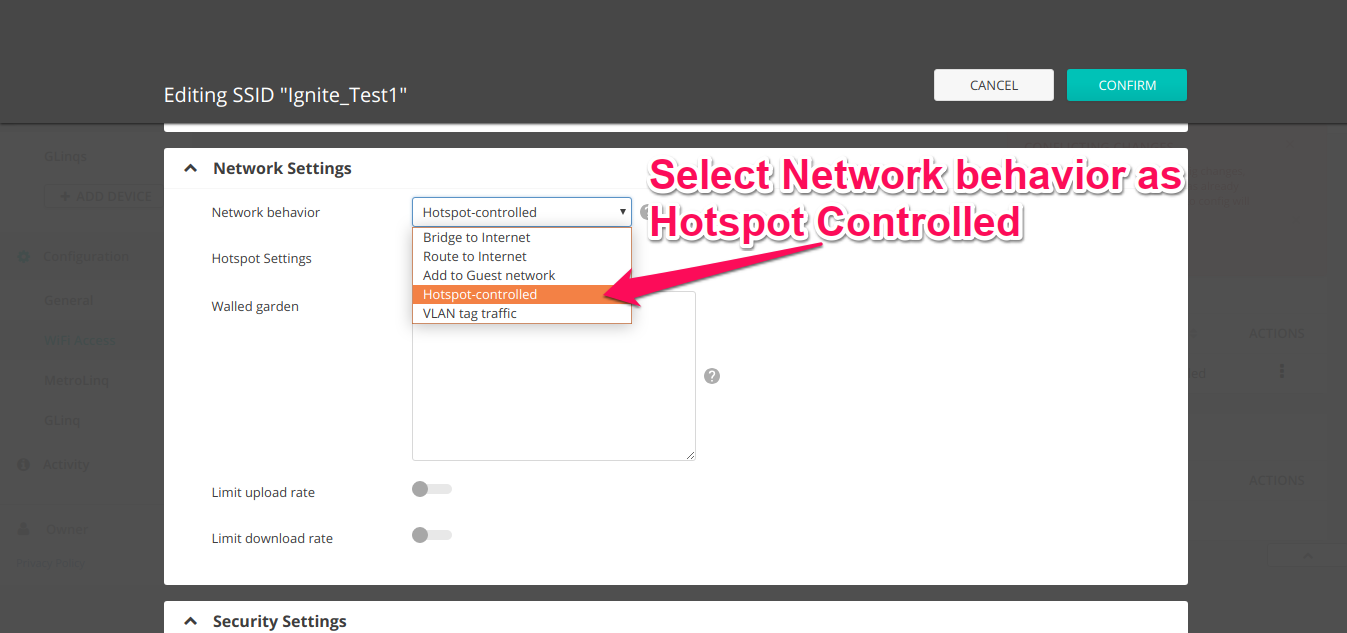 Remember to confirm changes
Enable Hotspot and select mode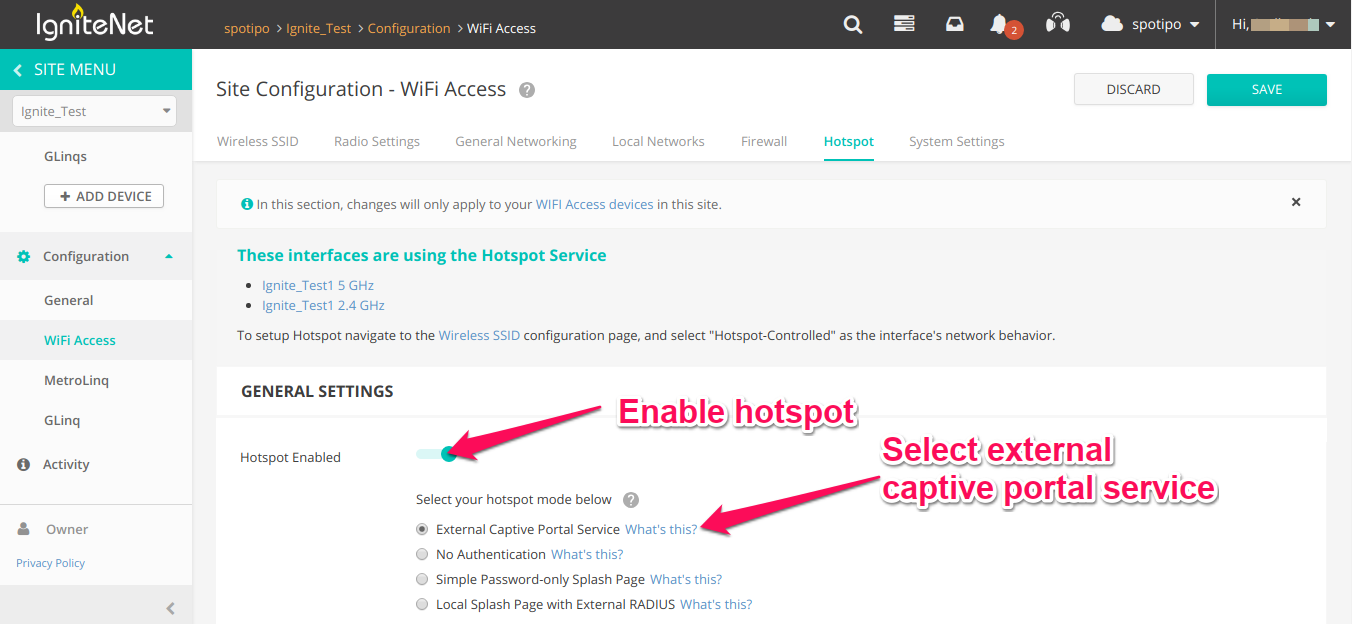 Enable RADIUS Auth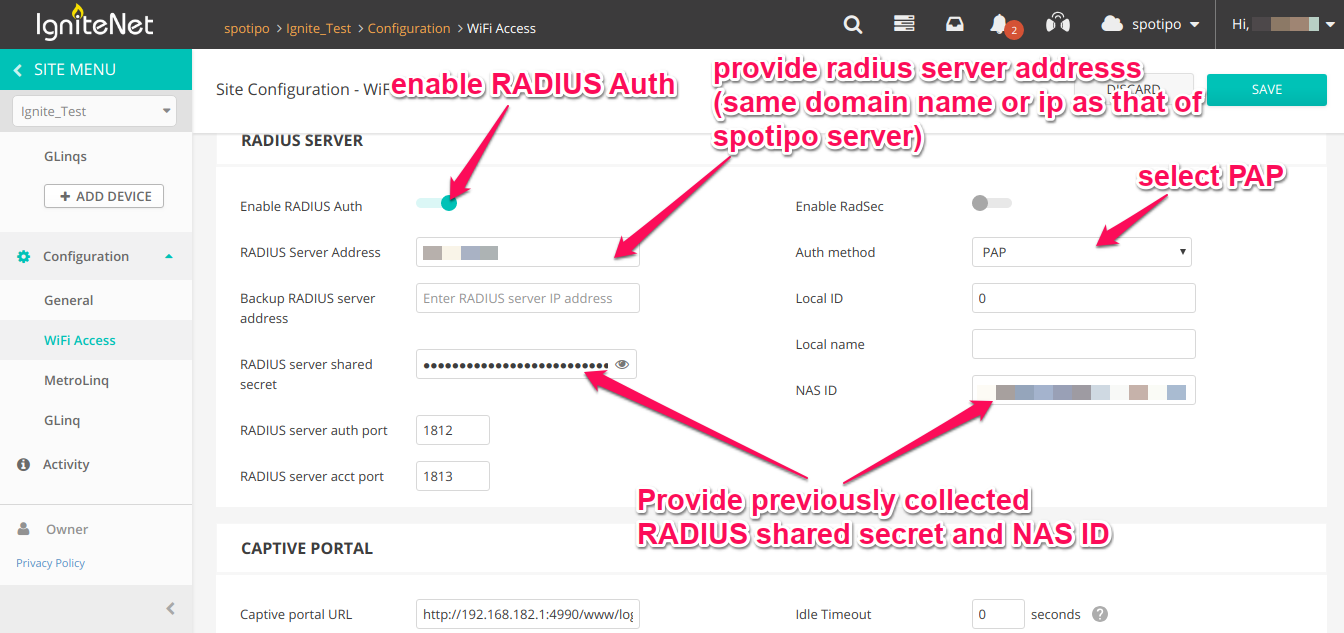 Provide captive portal and add required urls to walled garden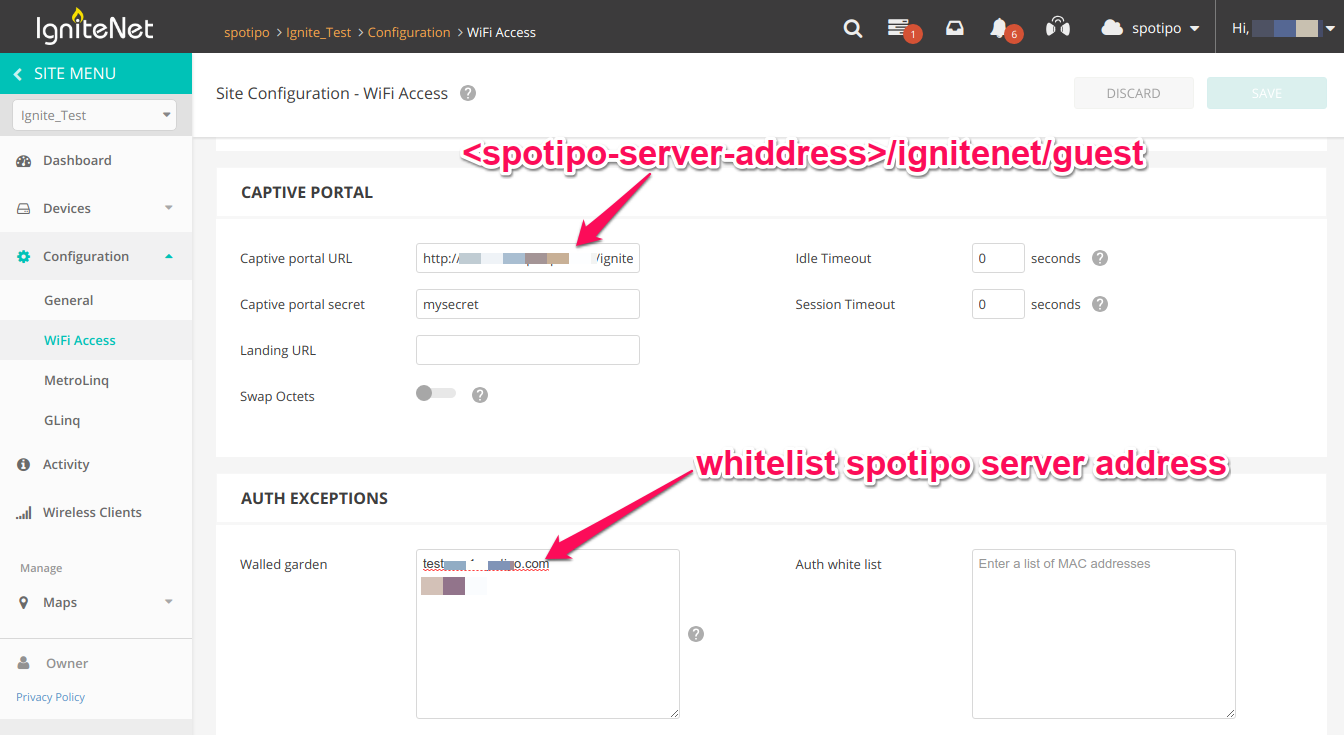 Remember to save settings
---
---