How to set default country code
This feature is available only on Spotipo versions starting from 3.5.8.
Upgrade
first, if you are using an older version.
By default country code in all Phone fields are set to UK.

Go to Dashboard view using the Dropdown menu available on the top right side.
Then select General Settings option from Manage tab.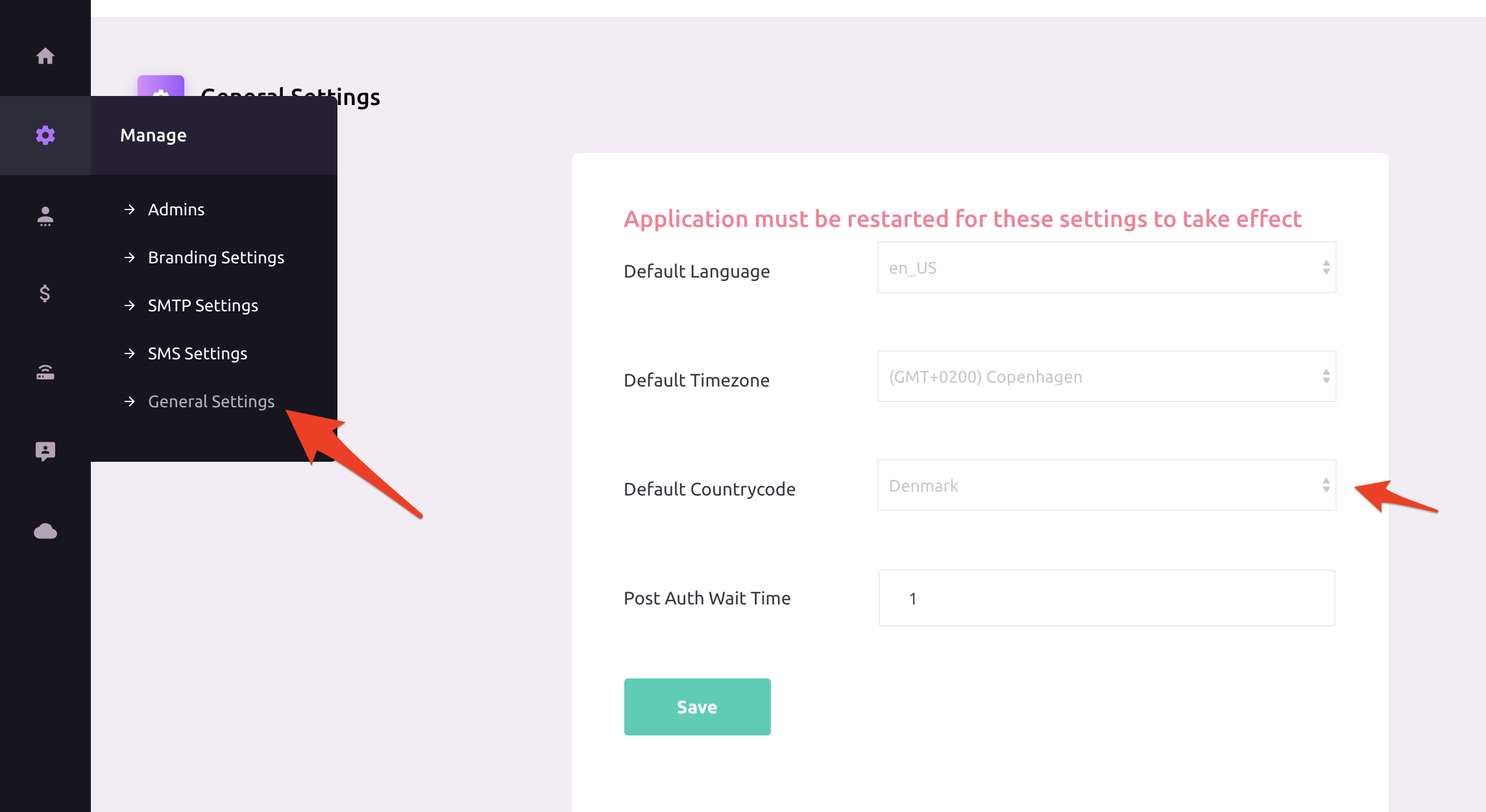 Restart the app to enable this setting.
Login to your spotipo server via SSH and execute below command
sudo service supervisor restart
---
---