How to capture Guest email addresses in UniFi
You can use Free site subscription to capture email addresses from Guests.
Learn how to use Spotipo to capture email address from guests logging into your UniFI wifi network. Email along with other guest details will be stored in the database which can then be exported as CSV file.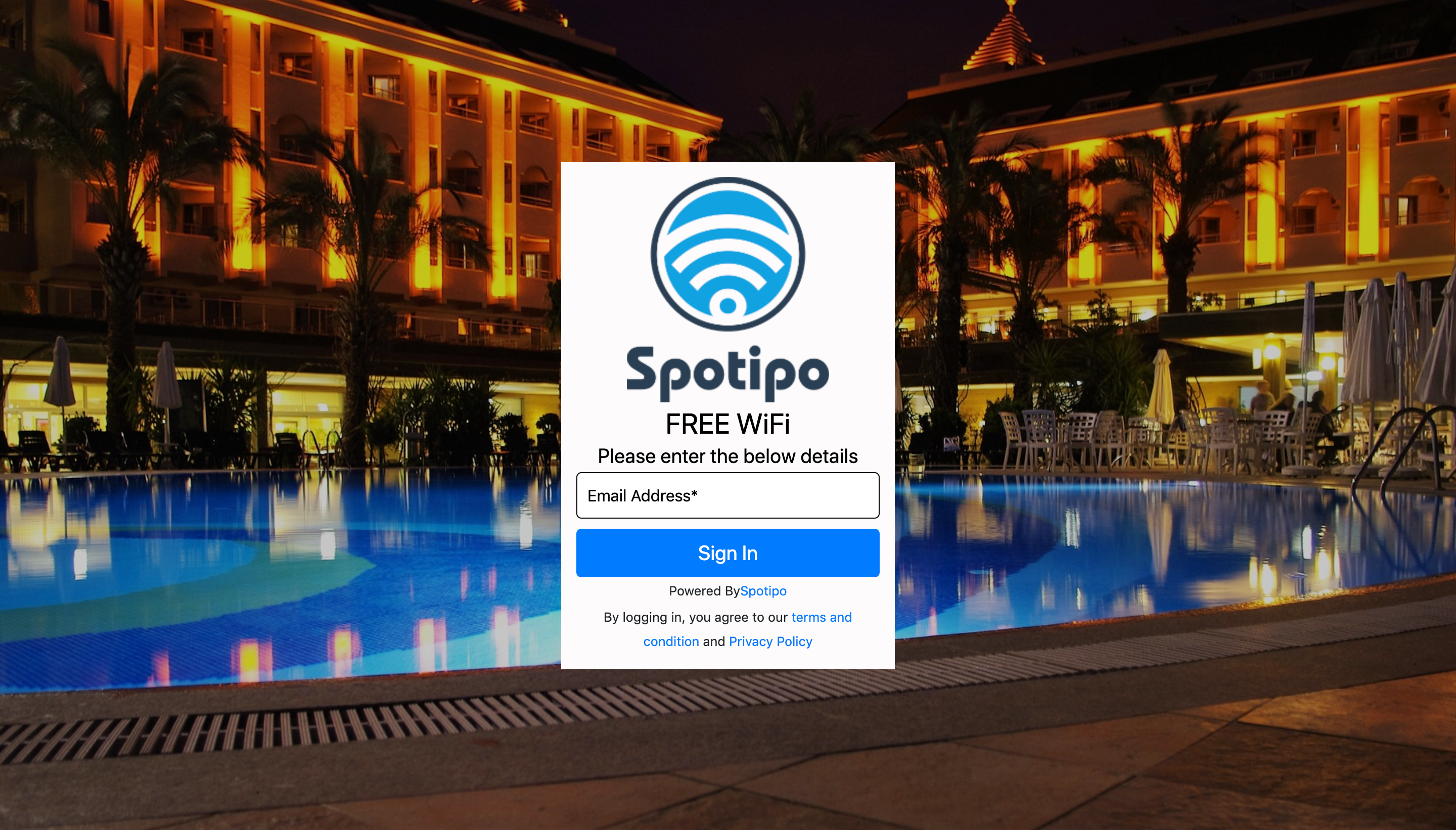 Requirements
You will need a UniFi Controller or Cloud Key always available for Hotspot to work
Ubuntu/Debian server for installing Spotipo
Install Spotipo and Activate a site
Follow this tutorial to install Spotipo on your server. After installation, create and activate a site.
Configure Email collection
In Spotipo, email collection is enabled by default.
Configure UniFi to use Spotipo as external portal
Spotipo works as an external captive portal for UniFi. Please follow one of the below guides to enable it.
---
---