Configure Aruba IAP( firmware < 6.5 ) Hotspot with spotipo [ Self Hosted]
This guide is valid only for IAP firmware less than 6.5 if your AP firmware is newer,
please follow
If not done already, install Spotipo on your sever by following tutorial available 
here
.
Make sure you have enabled ports 1812 and 1813 in your firewall for UDP traffic.
Add a Site
Each location is represented by a Site. A site can have multiple routers (of the same type)
After adding the client add a new site by clicking on the button in the drop down menu on top right.
Select the client you have just created, Site type as Aruba IAP and configure the correct timezone and Save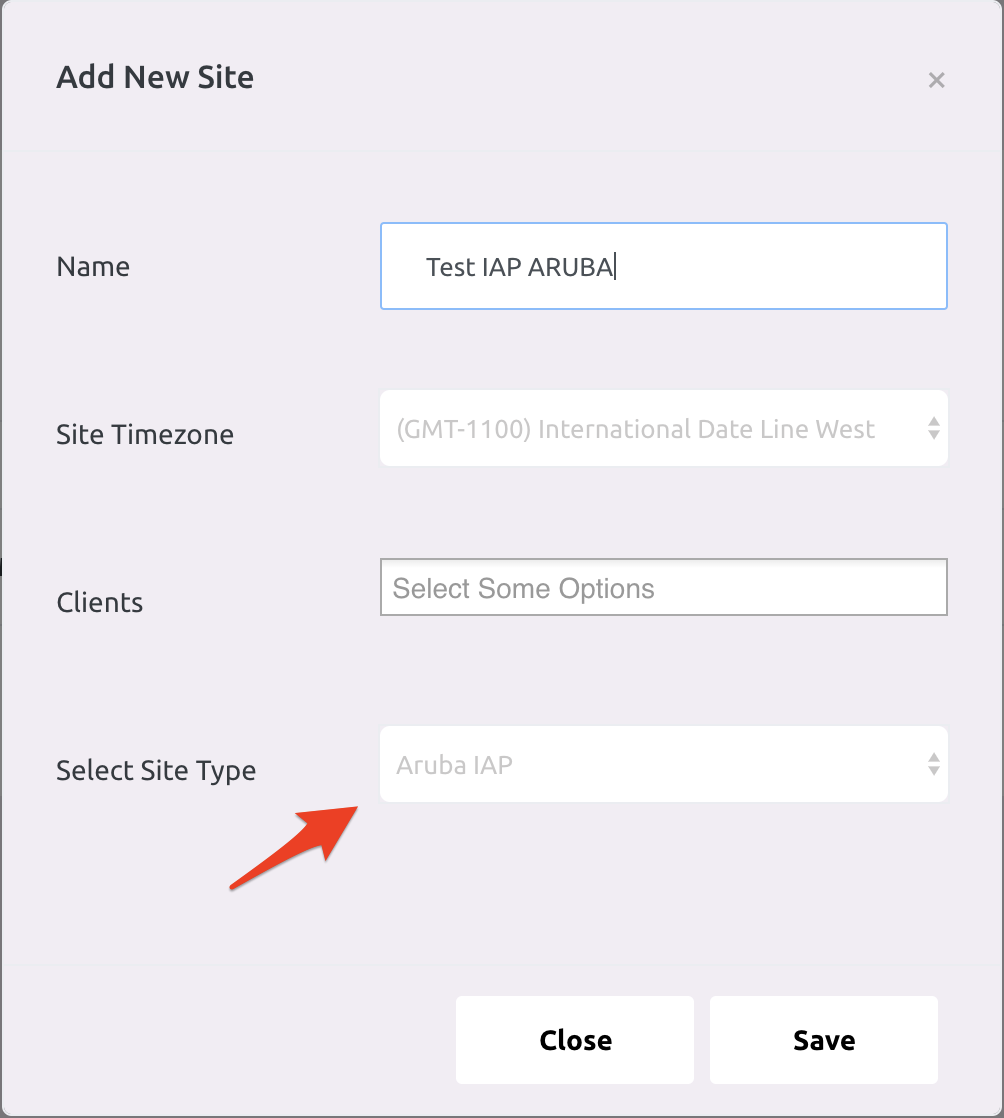 After adding a site, do activate it by following 
Log Into your IAP and get it's MAC address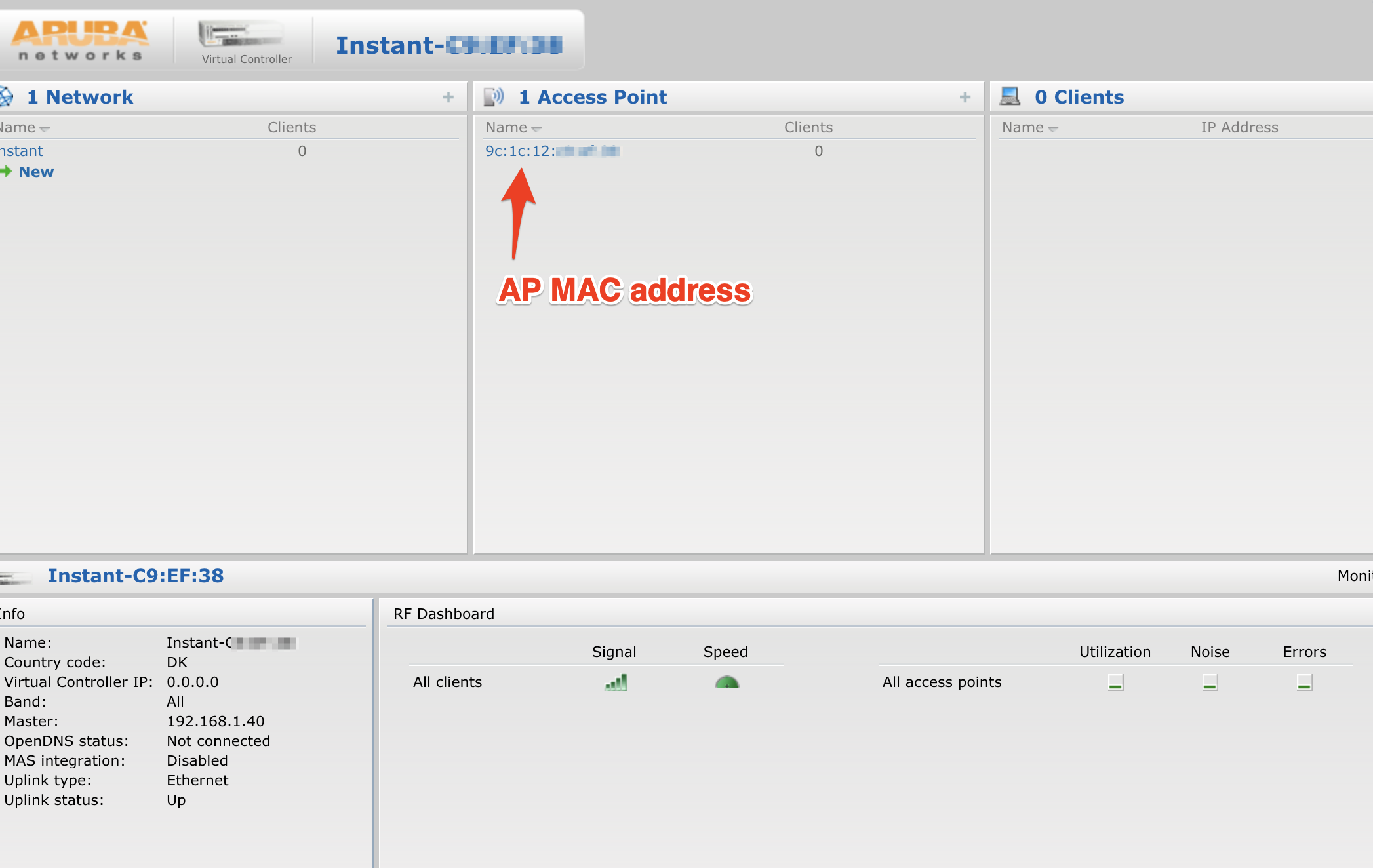 Add your AP to spotipo dashboard
Go to your Site -> IAPs -> New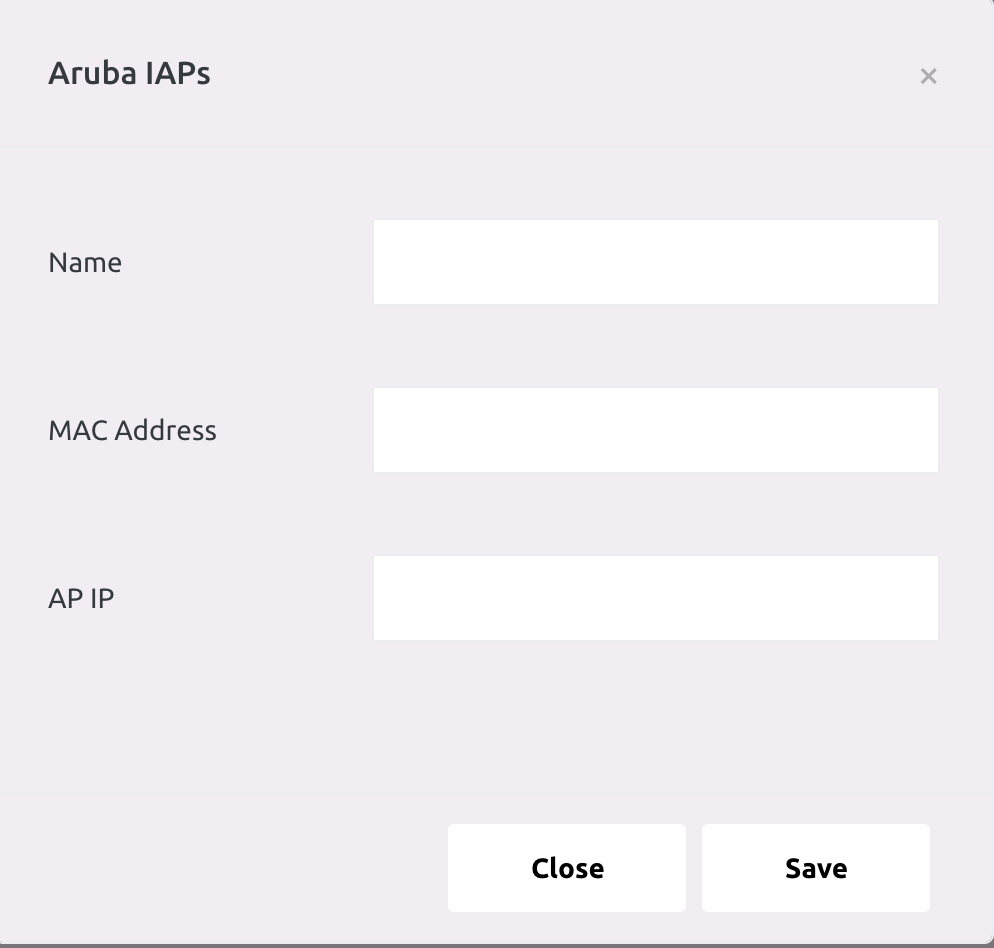 Provide a name, MAC address and IP of your AP.
After adding, spotipo will generate a radius secret for your AP, do note it down,


Config a new Wireless Profile on your IAP

Login to the AP and use the New button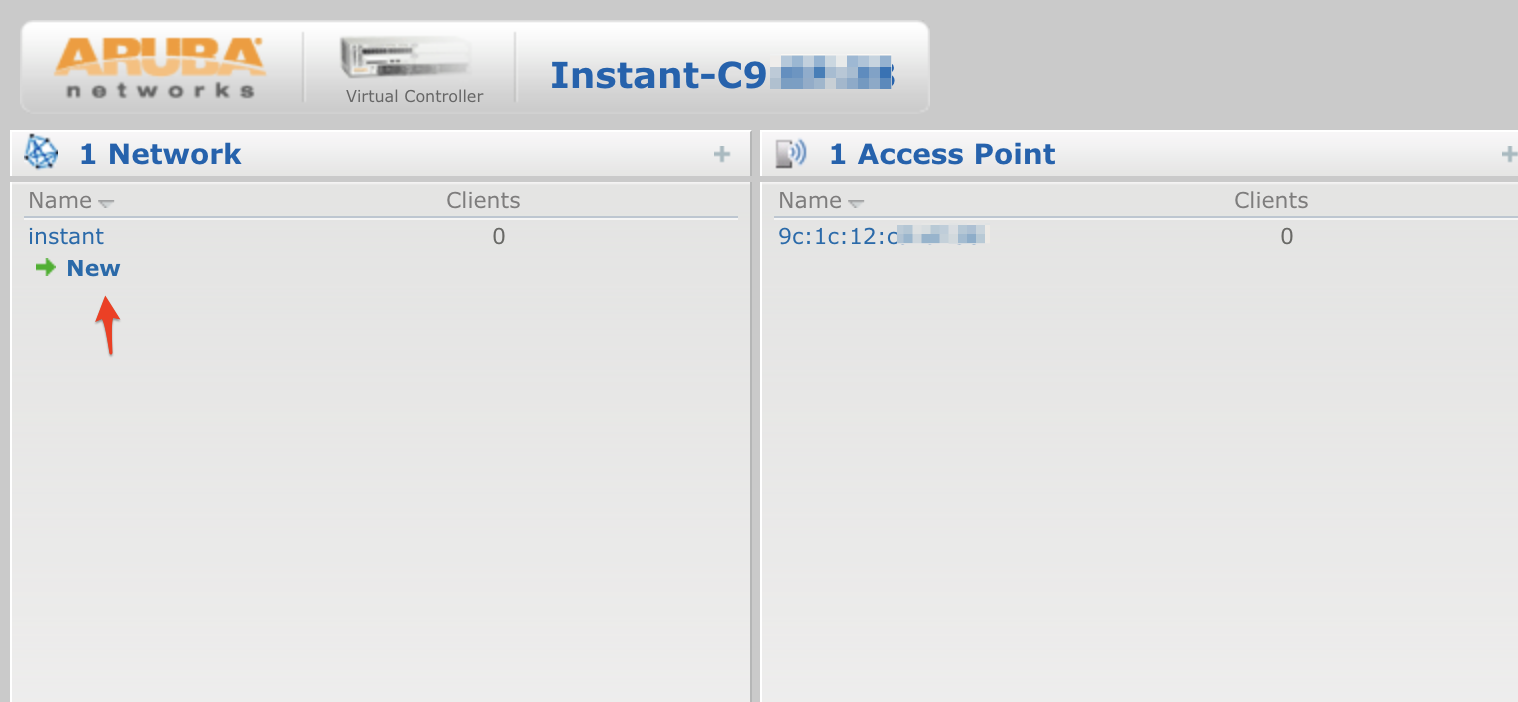 In the WLAN wizard, provide the SSID and select the primary usage as Guest.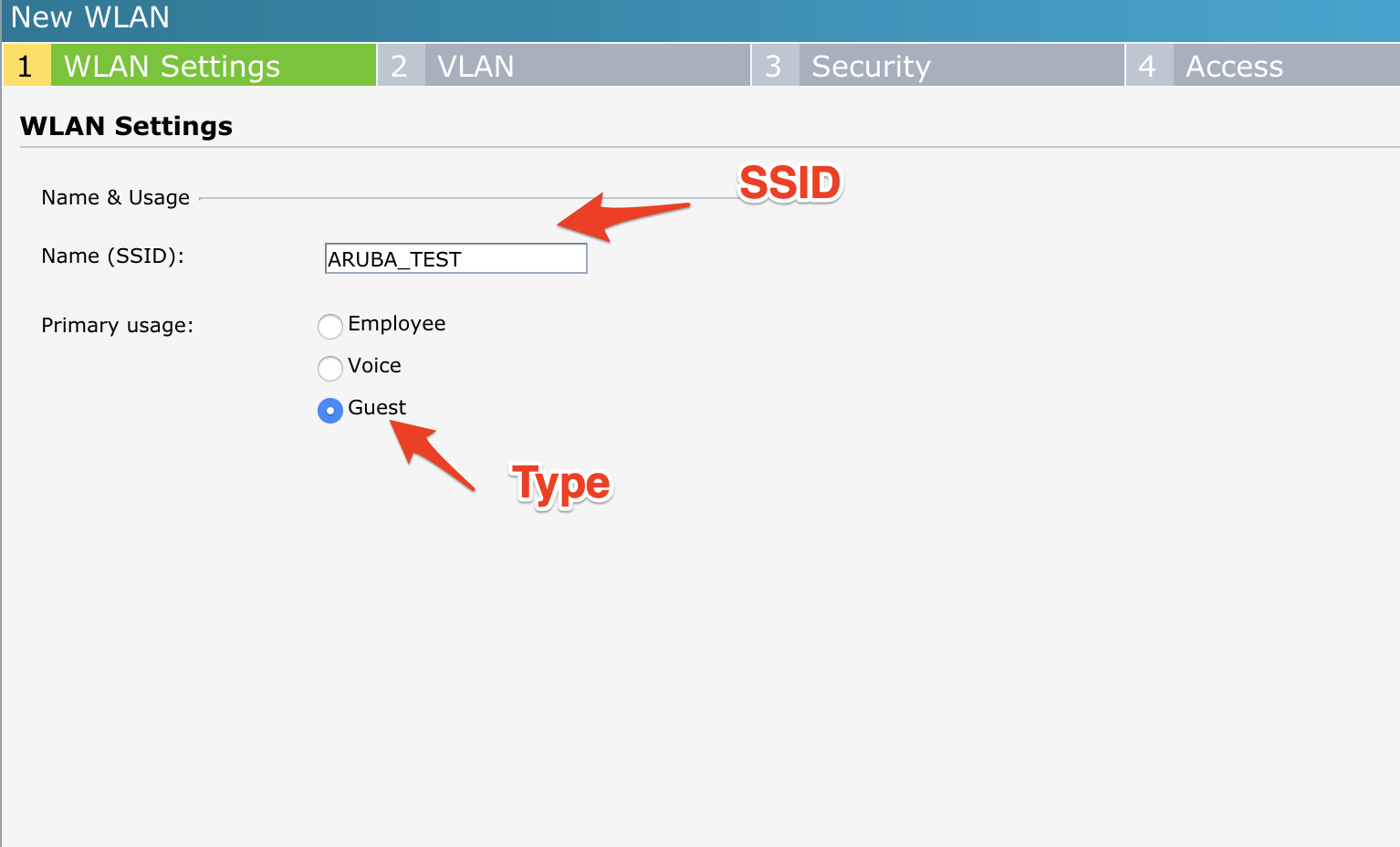 Keep the VLAN settings in default ( unless you have specific reasons to change )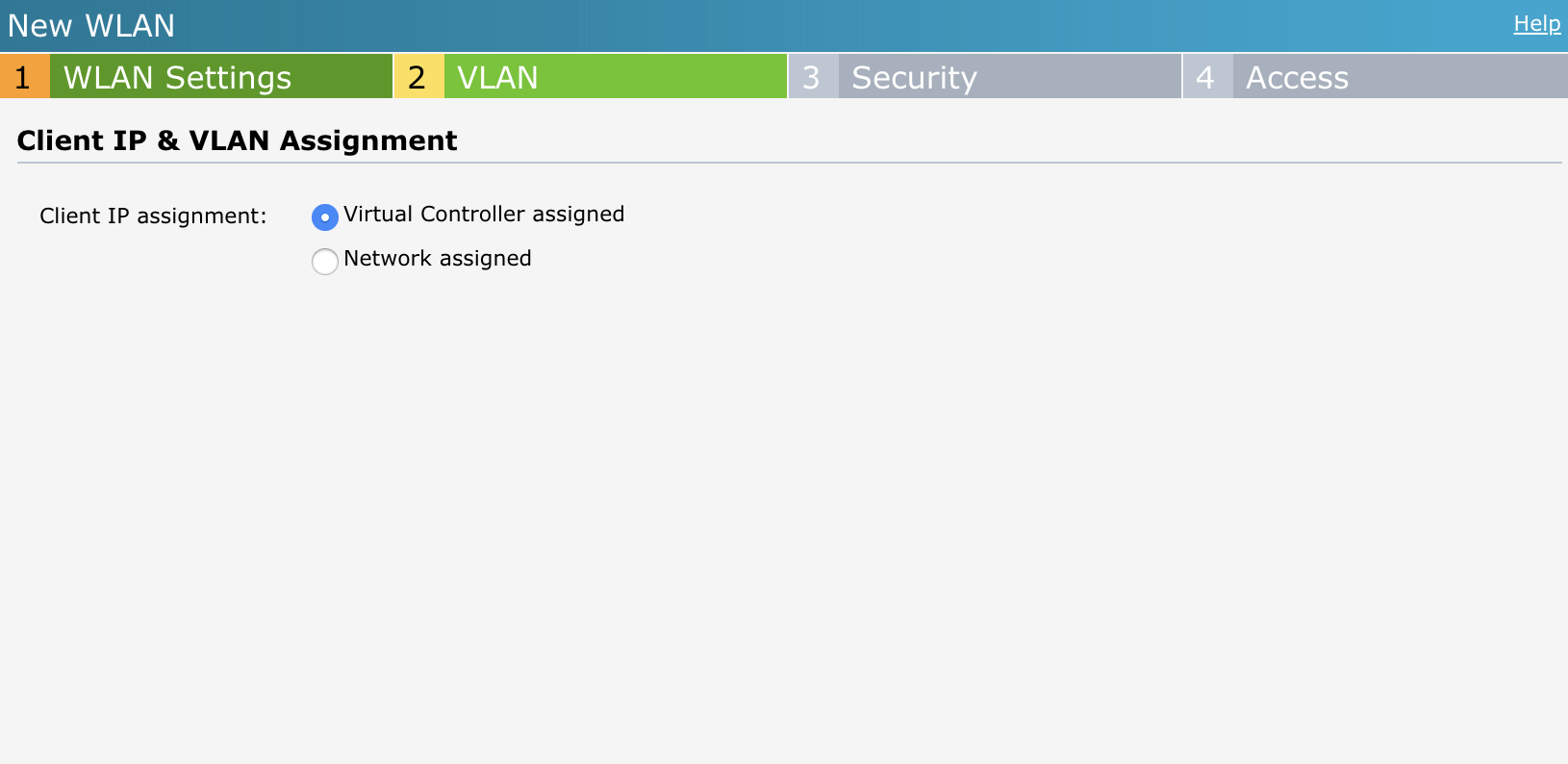 In the security tab, select the Splash Page type as External - Radius Authentication.
Choose to add a new authentication server and fill in the details as shown.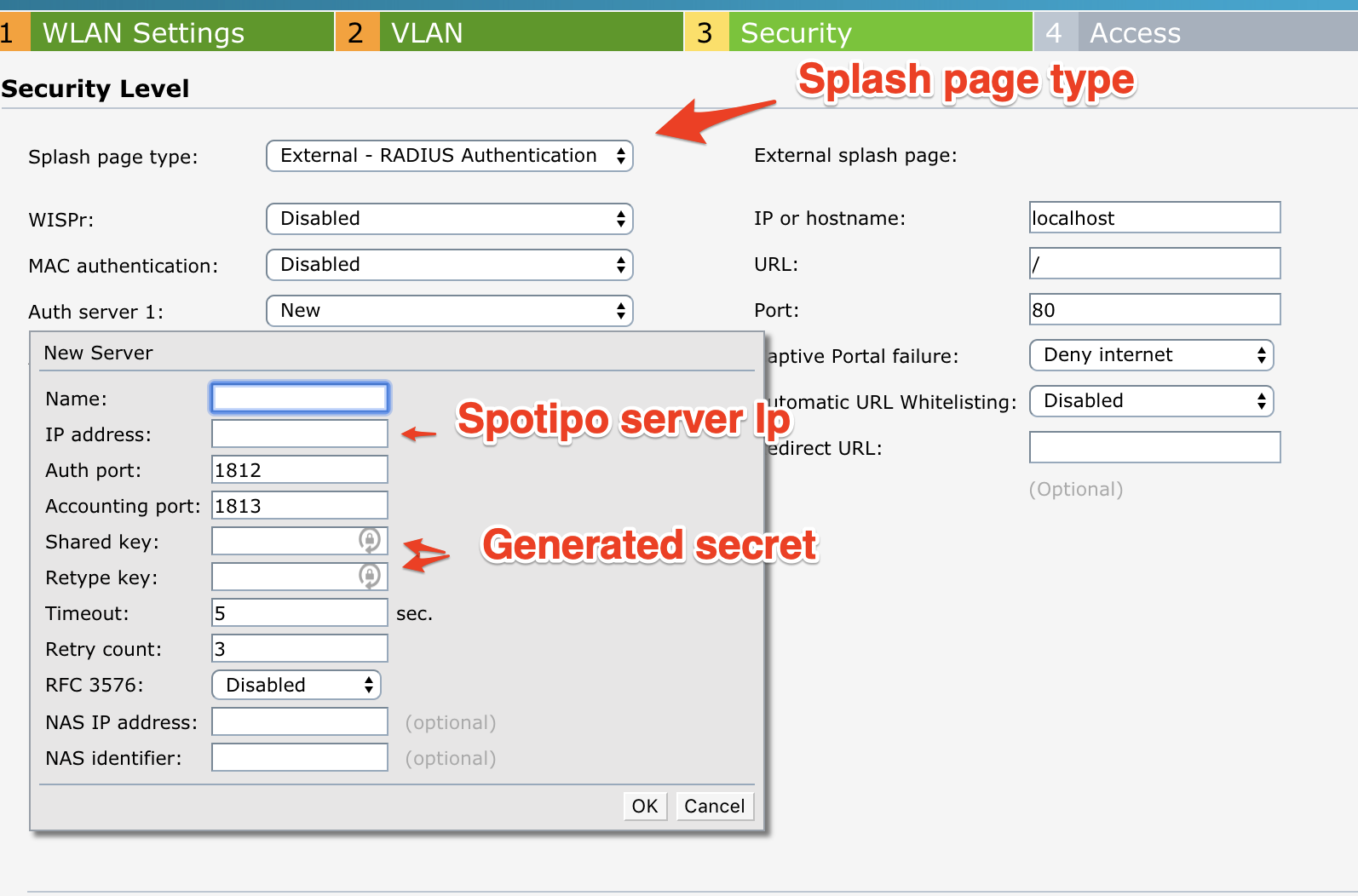 Now set the Reauth Interval as 1hour and enable accounting with 3 minute interval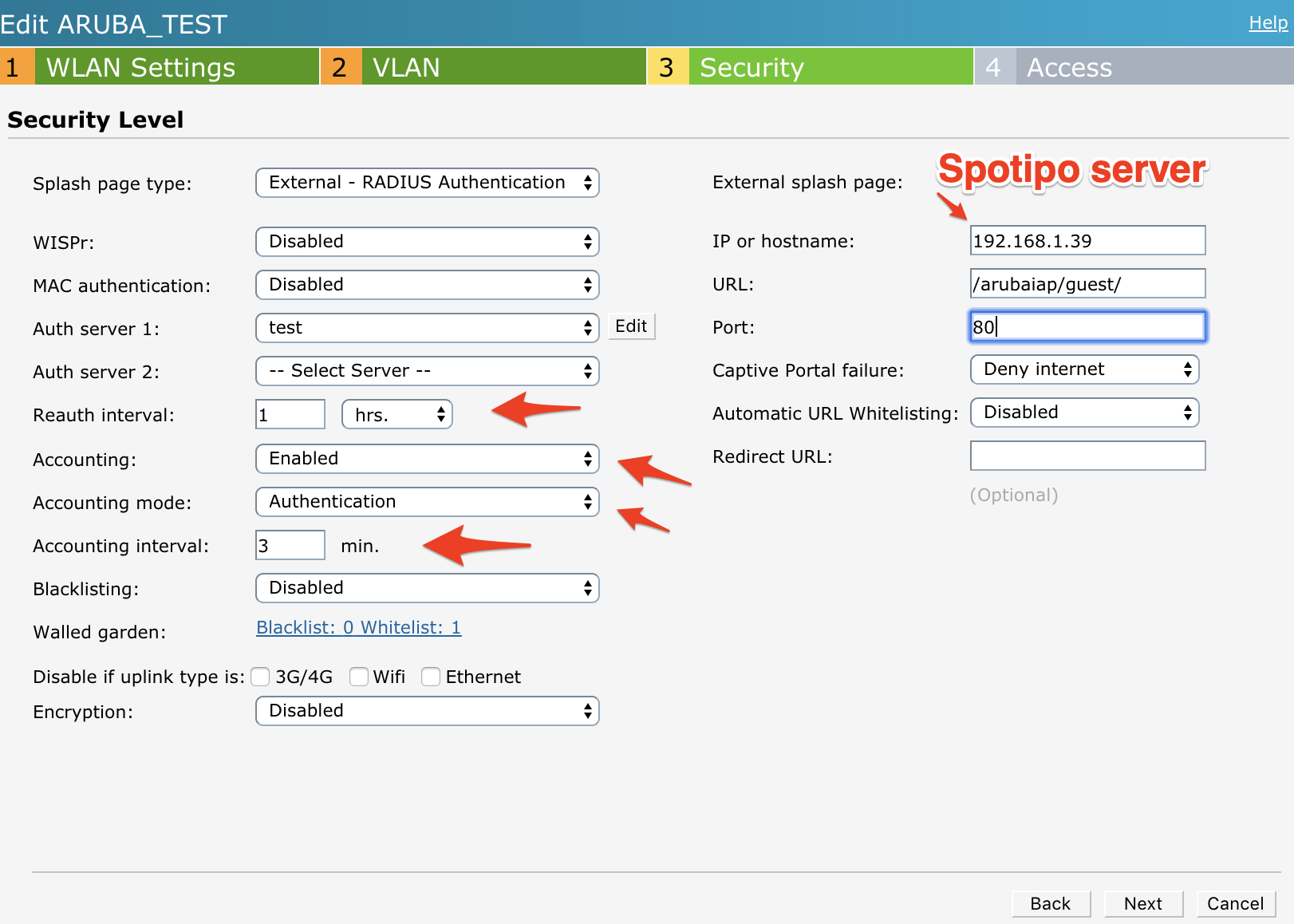 In the external splash page option, add the IP/hostname of your Spotipo server. and URL as /arubaiap/guest/
Now click on the Walled Garden Option and enter the IP of your server.
Optionally add the social login white lists if you are going to use social logins.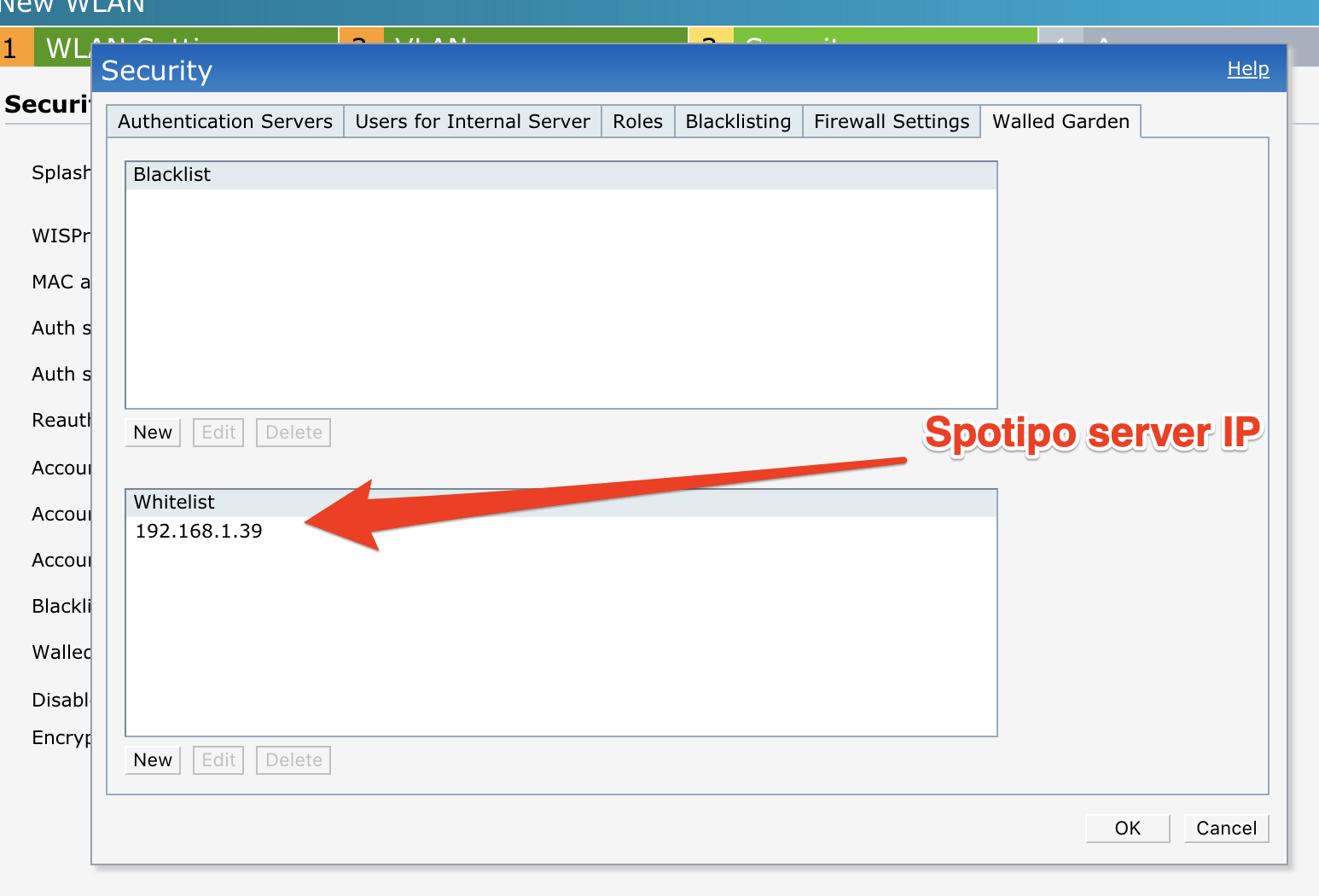 Now keep the default on access tab unless you want to configure something specific.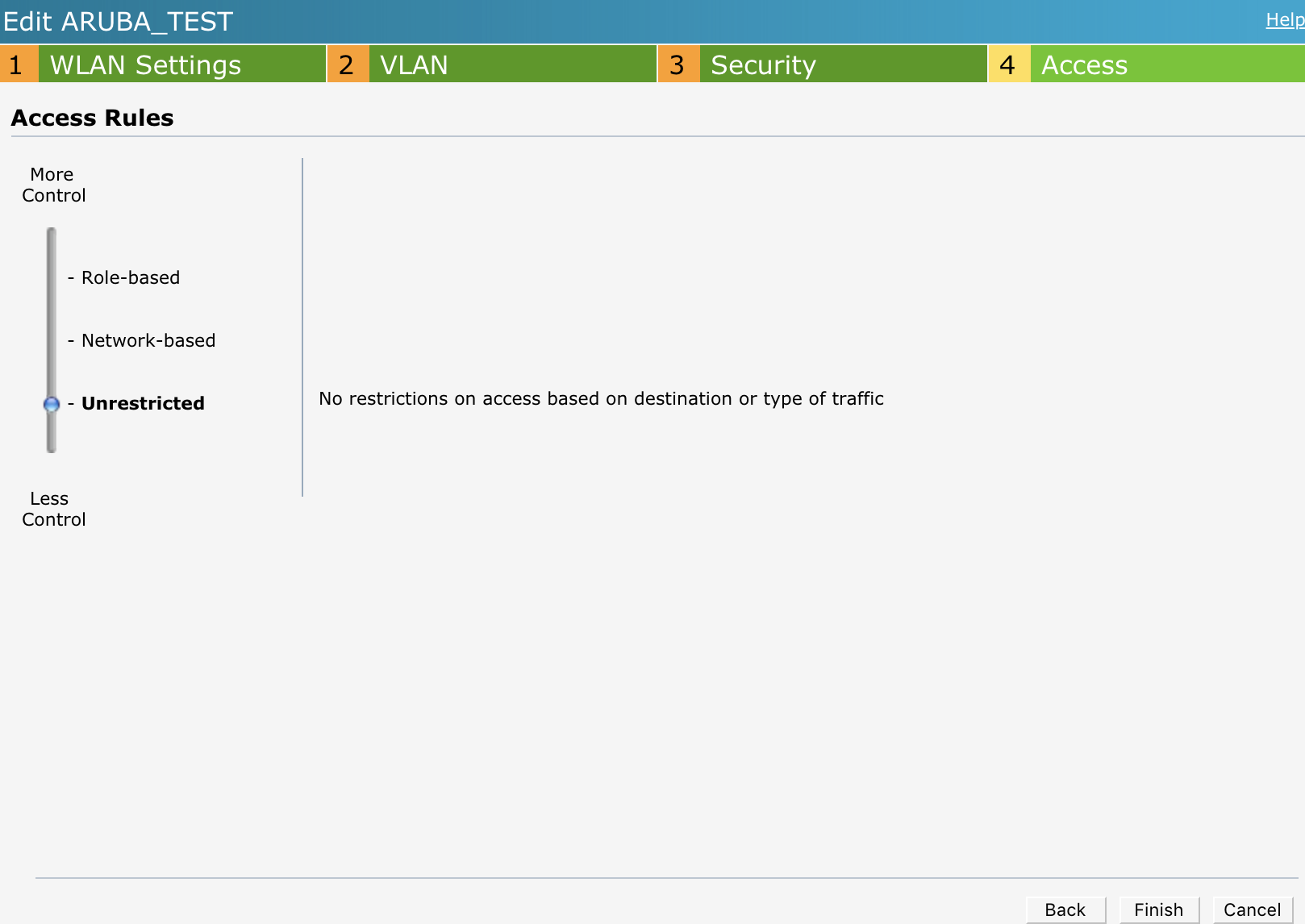 Now configure the login type of your choice and try connecting a device to your Guest WiFi :) 
---
---